Master Roshi, the Turtle Hermit, is a character from Dragon Ball. Over three hundred years old, he eats pizza, plays games and is a nightmare perv.
Cosplaying this unusual take of the old martial artist is comedian Josie Marcellino.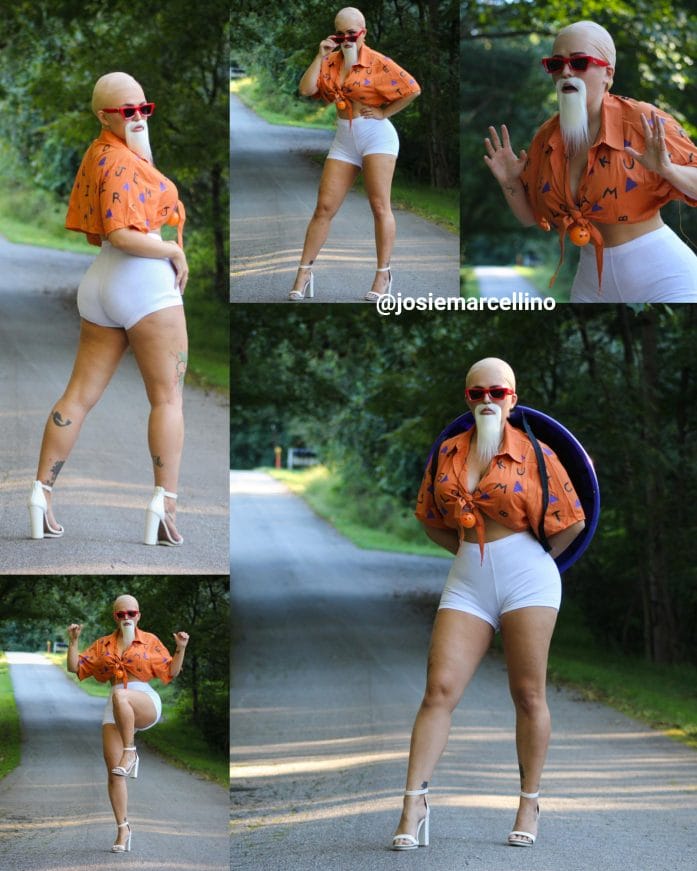 Josie does Roshi well, but a quick check on Instagram @JosieMarcellino shows a talent for all sorts of cosplay.
That's not all. When I describe Marcellino as a comedian, I mean it. Not only is it listed in their profile, but there's also video evidence.
Josie shared their Roshi to Reddit and you can more profiles Linktree.
Find out what Geek Native readers say about this in the comments below. You're welcome to add your own.