It's D&D Celebration this weekend, and an Amazon listing suggests we'll be getting a prominent announcement as part of the event on Sunday.
Update: 26th October 2021: Rules Expansion Gift Set confirmed. Screengrabs and more below.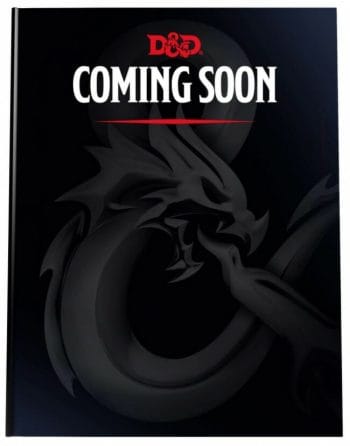 A $169.95 D&D hardcover is slated for January 25, 2022, according to a placeholder page spotted on Amazon.
Fans are speculating as to what such an expensive book could be. There are deluxe copies of D&D and supplements with higher prices but $170 does not suggest a regular publication.
For example, the Platinum Edition of The Wild Beyond the Witchlight is set at $499. However, Beadle & Grimm's are the publisher, not Wizards of the Coast and Amazon has the usual "Wizards RPG Team" as the listed publisher.
One strong theory is that it's the D&D Regular Rules Expansion Gift Set. There is already a 2018 D&D Core Rules Gifts Set, but the new product spotted in the wild adds "Regular" and "Expansion" to it. The prizes are similar.
The expansions could well be Volo's Guide to Monsters, Xanathar's Guide to Everything, Mordenkainen's Tome of Foes and Tasha's Cauldron of Everything. Amazon UK does describe Tasha's as a "Rules Expansion".
However, the Amazon "leak" page sets the expected date as January 25. It would be odd for a gift set to ship after Christmas, not before. Those sites that list the D&D Regular Rules Expansion Gift Set suggest an October release date, which is more likely for Christmas.
Whatever the answer, with D&D Celebration still with a day to go, we have got a good chance of finding out soon.
Update: 26th October 2021
At the "The Future of D&D" session in D&D Celebration, it's been confirmed that two versions of the Rules Expansion Gift Set are coming. Two slipcases with one default and one alternative. It had been intended for Christmas, but the global logistics mess as resulted in delays until January.
Quick Links
Keep scrolling to discover what others think about this article.