The grass so often looks greener, and sometimes all that's needed is a change. Those are two truisms that help to explain why Kobold Press' Tome of Heroes: 5th Edition Character Options for Your Game is about to hit $200,000 on Kickstarter.
Kobold Press' own reputation as a publisher of quality and a healthy pitch video is also helpful! You can check out the details on the project page.
The book has more choices for players; more races, classes and magic, weapons and backgrounds.
As a result, DMs can run more cosmopolitan high fantasy worlds, and players have plenty more decisions to make.
Tome of Heroes Hardcover: With more than 50 subclasses, from the Way of Concordant Motion monk to the bard's College of Shadows, your character choices are deeper than ever! Add 10 races—from the catfolk to the gearforged—alongside expansions for existing favorites, like dwarves and elves, to experience new options that push your character concepts in original directions. Then unearth a grimoire of new spells, a full chapter of new equipment suitable for both heroes and villains, and sprinkle in some entirely new schools of magic (liminal magic and portal magic, to name just two stretch goals!) . . . and, well, things are about to get interesting.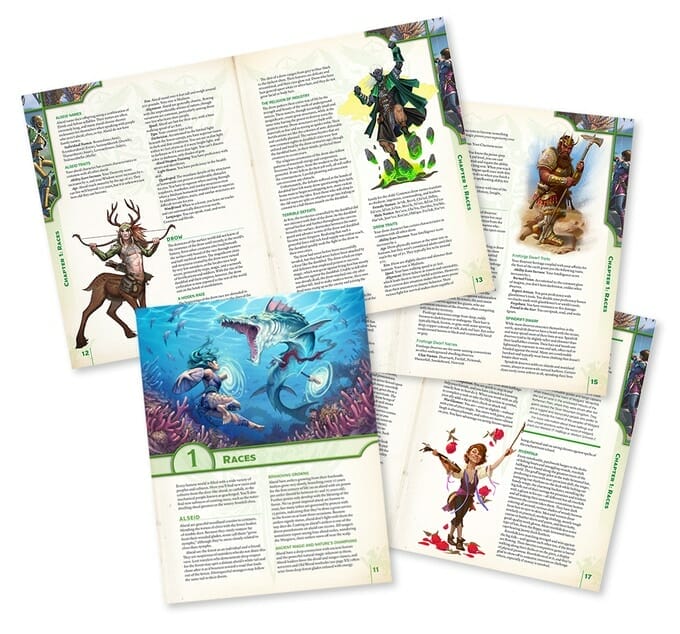 It takes a pledge of $29 to unlock the Tome of Heroes in PDF as a reward. It comes with a playtest packet as well as previews and updates.
It's $39 to change that digital experience into a virtual tabletop one. Pick from Roll20, Shard Tabletop or Fantasy Grounds and get a Tome of Heroes license for that VTT.
The hardcover, shipping only to certain countries, is there at $49. That shipping cost will be calculated later.
A limited-edition hardcover, which comes with a PDF copy, is there at $79 and has nearly sold out of the 600 run Kobold Press is offering and so back swiftly if you want this option.
There are other options, generally combinations of the paper book, PDF and VTT licenses. A handbound leather option is there at nearly $600 right at the end.
April 2022 is the estimated fulfilment date whether your not Kobold are handcrafting you a book or sending you a PDF link.
Roll for insight. What does your success tell you about this article?