As the Geek Native convention calendar shows, one of the good looking online conventions vying for your attention this weekend is Dungeon Con Online. Run by Goodman Games and DriveThruRPG, Dungeon Con is all about Dungeons & Dragons.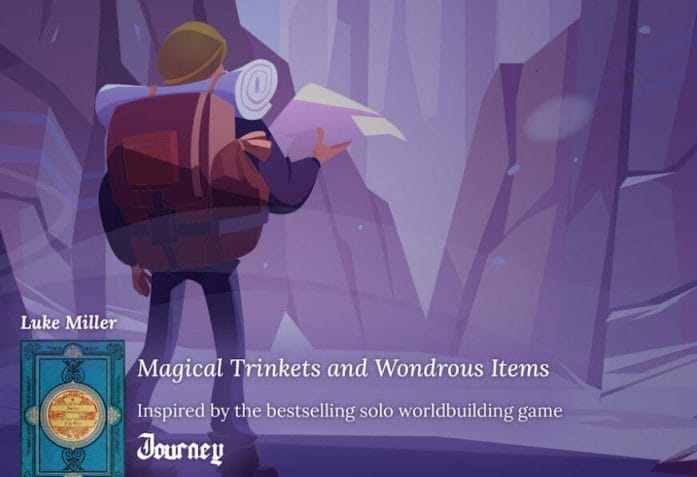 A non-D&D game looks like it'll have some sort of presence at the event as Graycastle Press has released Journey – Dungeon Con 2021 bundle.
We don't know how long the deal will be live for, but it offers savings of $13.43 (around 33%) on the core rules and two other supplements.
Journey is a solo RPG from Luke Miller which can be used for world-building by authors and solo players.
The game uses dice, and playing cards to guide you through a series of Waypoints, sketching out a world and character encounters as the player explores.
Along with the core rules (one entry for the PDF version, another offer on the softcover), the bundle also has Expanded Aspects for Journey and The Traveler's Toolkit.
Quick Links
Got something to say about this article? Let us know in the comments below.