Last week, Games Workshop announced that all pre-orders would pause for the next couple of weeks.
By May, everything will be back on schedule, and the Print on Demand delivery of books 31 to 35 of The Horus Heresy can be ordered as usual.
In the meantime, there's Warhammer Fest 2021 Online to look forward to. The old Warhammer Fest page has been deleted, but a blog post from Games Workshop confirms the lineup.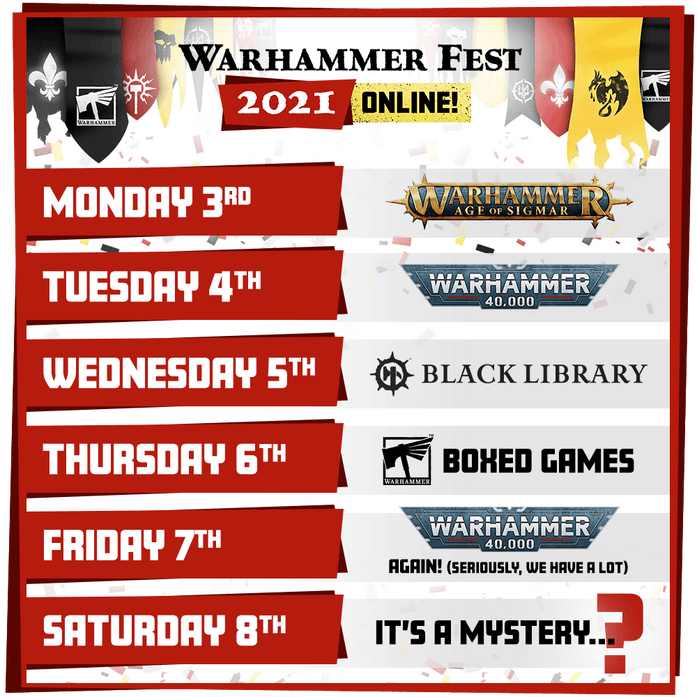 Monday 3rd: Warhammer Age of Sigmar
Tuesday 4th: Warhammer 40,000
Wednesday 5th: Black Library
Thursday 6th: Boxed Games
Friday 7th: Warhammer 40,000
Saturday 8th: Mystery
The action on Monday kicks off at 6pm BST and will be on Twitch.
As usual, you can find Warhammer Fest Online and other geeky expos, conventions and events in Geek Native's convention calendar.
Leave your own remarks on this in the comment area at the bottom of this page.