Entromancy is a cyberpunk RPG from Nightpath Publishing which uses 5e as an engine.
I've enjoyed both running and playing it. In Geek Native's review, I called it a an agile little assassin for its light touch, but nimble approach and I think it suits experienced gaming groups exceptionally well.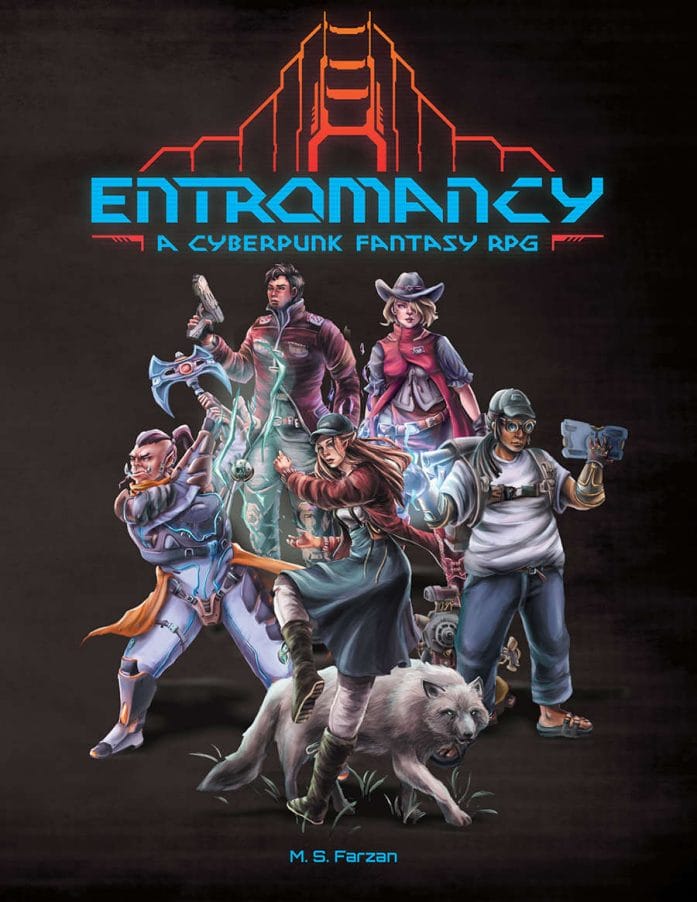 In that same review, I noted a worry it might struggle to cut through the noise. There have been a lot of cyberpunk games published recently! So, as a thank you to Patrons, to give the blog a chance to talk about Entromancy again and because Nightpath really is kind, all Geek Native backers will be getting a digital copy.
Become a Patron!
How does this work?
If you're already a Geek Native Patreon or become one before the end of the 26th then you'll get a digital copy of the game.
Patreon acts as manager, at the end of the month their systems check and transfer your financial support and produce a list of everyone due the thank you gift. If you're on the list when Patreon presents it, you get a copy of the thank you.
On the topic of thank yous, thank you to Nightpath Publishing for making this happen.
Why does Geek Native need a Patreon?
The Patreon was started in request to a few users who wanted to support the site but didn't want to see ads.
However, ads don't really pay for the site. The number of daily visitors needed to recoup technology costs would be incredible. So, while ads help to offset Geek Native's losses a little, the Patreon is used to put money back into the hobby.
The goal is to use the money from Patreon to commission articles and art, pay RPG and geeky creators for their time and talents, and benefit us all with their efforts.
Quick Links
What are your thoughts? Strike up a discussion and leave a comment below.