Tech company Asus has two new versions of popular gaming routers. The RT-AX82U and RT-AX86U have gone Gundam.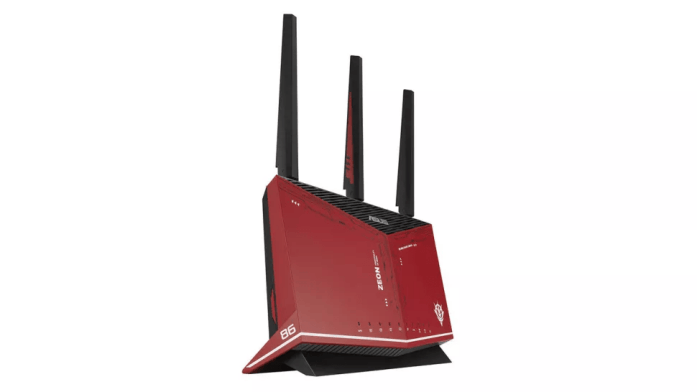 The Zaku II Edition (aka the RT-AX86U) has Wi-Fi 6 support, four standard Gigabit Ethernet ports, a WAN port and a 2.5 Gigabit connector which can support connections faster than 1Gbps.
The Wi-Fi has 861 Mbps of bandwidth in the 2.4 Ghz band and 4,804 Mbps on the 5 Ghz.
One of the Ethernet ports is a priority lane, and any device plugged into it will have its traffic prioritized. A mobile game mode can also be activated to for low-latency mobile gaming.
The Gundam Edition of the RT-AX82U also has Wi-Fi 6 and this time 574 Mbps on the 2.4 Ghz range and 4,804 on the 5 Ghz.
This version has four antennas but not the 2.5 port, and smaller processor (3-core Broadcom at 1.5 GHz, with 512 MB of RAM compared to quad-core at 1.8 GHz with 1 GB of RAM).
Will you be able to buy them? Yes, in Japan and after February the 4th. Will you be able to buy them anywhere else? Asus hasn't said, but hopefully, coverage like this may help persuade them.
Do you have any thoughts on this article?