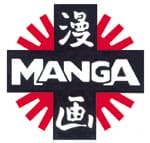 Variety are reporting that Starz wants out of movies. This means that Starz Media is for sale. Starz owns Overture, Anchor Bay Entertainment, Film Roman and Starz Animation. They also own Manga.
Starz also has stakes in companies like POW! ENtertainment (That's Stan Lee's company) and Archie Comics as well as been part of funding rounds for companies like Graphic.ly.
Film Roman, owned by Starz Media, is pretty signification too and has worked on the production for a number of Fox TV shows including The Simpsons, King of the Hill, Family Guy as well as geekier properties like Hellboy Animated.
What seems likely to happen is that any failure to sell Starz Media in a single go will result in the individual companies being split off and sold one by one.
Toon Zone is suggesting that insiders are talking of offers already made for the whole of Starz Media.
Starz will keep hold of their TV channels.