Pre-orders are open, collector's editions are selling out, the movie is on the way, and now Modiphius has shown us what character sheets in the Dune RPG look like.
Dune character sheet (coloured background)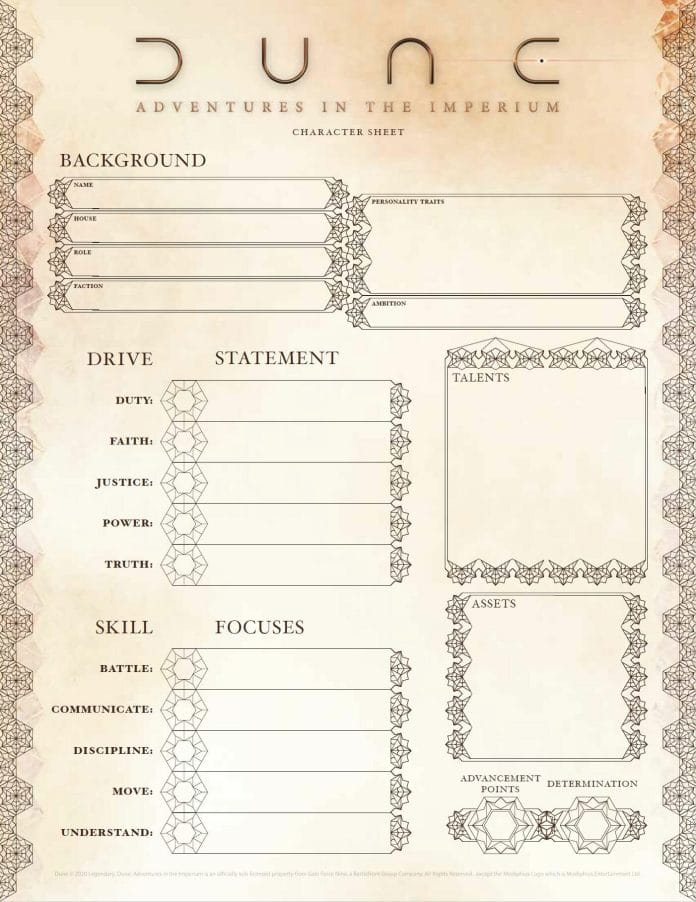 Dune character sheet (white background)
In the game, characters try and build their own Noble House in the fierce future of deadly dels, feudal politics, and mysterious abilities. PCs can be mentats, swordmasters, spies or even Bene Gesserit sisters.
Dune: Adventures in the Imperium uses Modiphius' 2d20 system, as been written by a large and diverse team and produced in connection with both Legacy Entertainment and Herbert Properties LLC.
Comment and share your thoughts on this article in the section below.