River Horse, the publisher of the Labyrinth Adventure Game, has today confirmed The Dark Crystal RPG.
The game will be written by World Anvil's Janet Forbes and River Horse's Jack Caesar.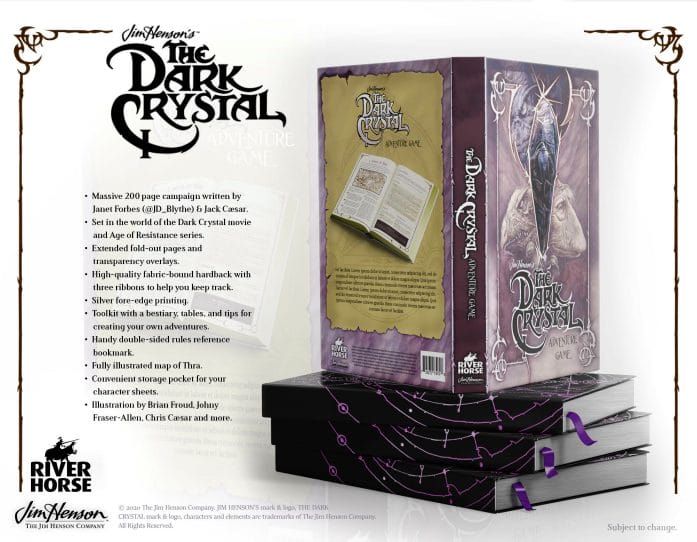 Caesar worked on both Labyrinth Adventure Game and Tails of Equestria.
The Dark Crystal Adventure Game will be the second in the "easy to play RPG" range from River Horse, following the Labyrinth model. That means simple rules, a GM toolkit and a large adventure in the core book which can be played using the official rules or any system you want.
Wonderfully, illustrators like Brian Froud, Johnny Frazer-Allen and Chris Caesar are on the project so it should look the part.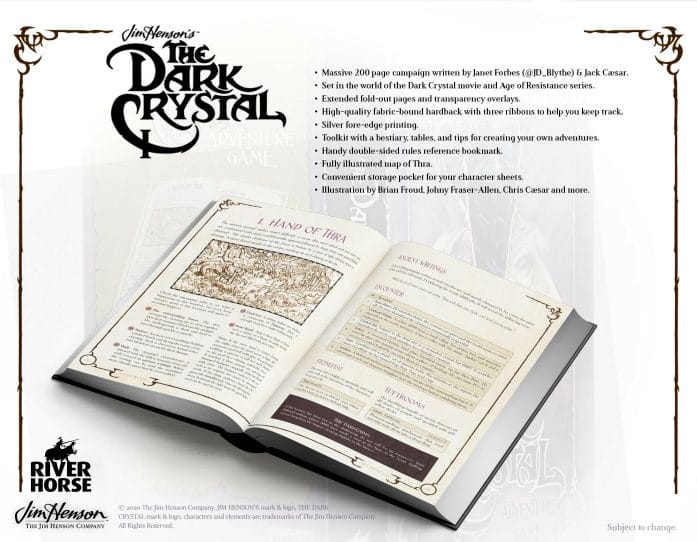 River Horse say that they'll squeeze in as many features as they can, including transparent pages! We're also expecting maps and fold outs.
The Dark Crystal Adventure Game is due out in 2021.
Meet the Geek Native community by starting a comment conversation in the section below.