🐙Sponsored Post paid for by Geek Native. We may earn a commission on sales.
Locodog is an Etsy boutique that specialises in posters you won't find anywhere else.
The Madrid-based store has a collection of infographic-style artworks which can add information and visual impact to any wall of a geeky den.
"Identify Your Zombie" poster can be bought in A1 or A2 and will help identify the shambling hordes outside.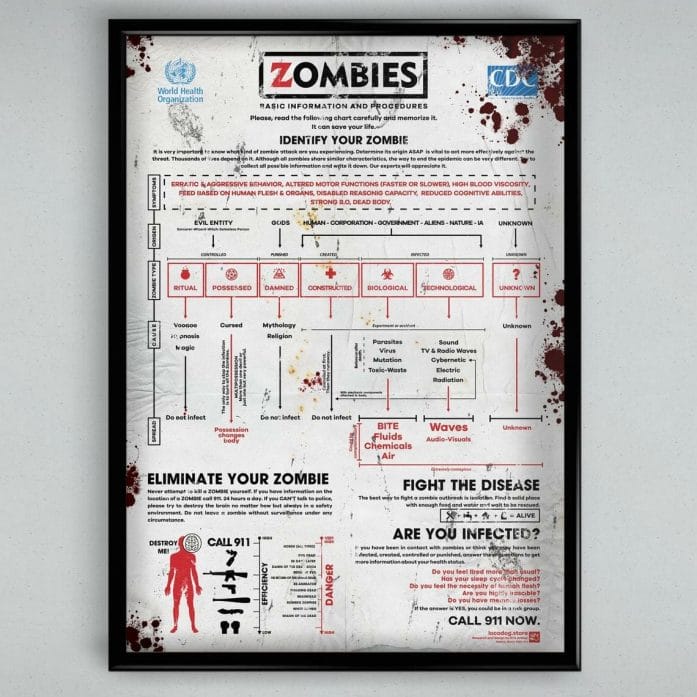 The poster is printed on semi-gloss paper and takes between one and three weeks to ship unless you go for express shipping, which isn't free but shaves a week off the delivery time.
Other geeky Locodog posters
There's a healthy collection to tour through if you have the time but here are some suggestions;
Share your thoughts with the community by adding a comment to this post.