Larry Hastings or @VultureProductions is responsible for some incredible cosplay.
I'm going to highlight Vulture's Cyberpunk 2077 cosplay as an example. Cyborg, this looks like an actual cyborg!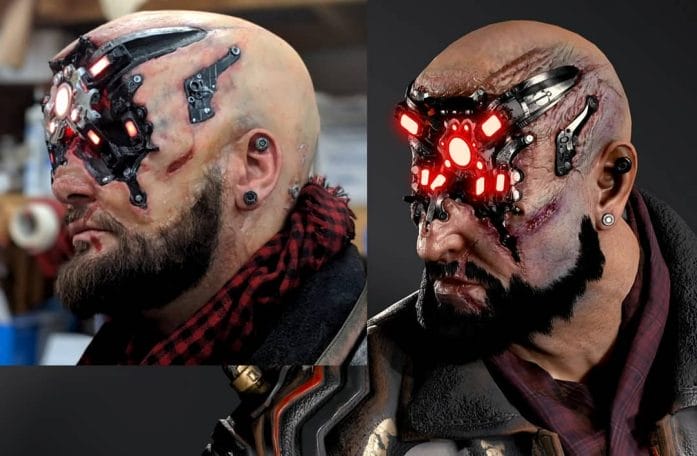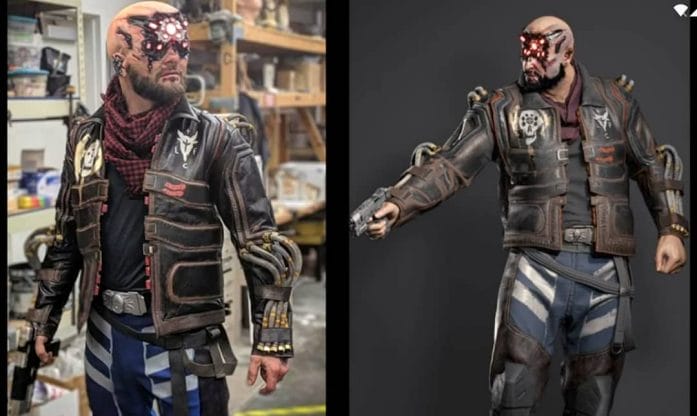 There are a reference picture and a cosplay picture in each image. Honestly, sometimes I struggle to tell one from the other. Vulture's got LEDs in the innovative special effects, fantastic skin and manages to project the very notion of Cyberpunk.
You can follow Vulture on Facebook as well as Wasteland Vultures, joining over 3,000 other fans impressed at the skills on display.
Start up a conversation in the comments below.