Welcome home.
This is Audio EXP for the 3rd of October 2020, and the title of this episode is 'Winners'.
[The following is a transcript of Audio EXP: #64]
[Also on Stitcher | Spotify | Apple | Google]
According to Geek Native's research, one in three gamers have ruined a board game by losing a piece.
By research, of course, I mean a competition on the blog with a survey entry method. Nearly 300 gamers took part in this one, which is one of the biggest yet, and that suggests to me that missing pieces might be an issue designers should take more seriously.
The central theme of today's podcast, though, isn't about losing things. It's about winning things.
I've not seen an official news release, but ICv2 has published the Origins Awards 2020 winners, so let's take a look.
Best Board Game/Game of the Year: Tiny Towns by AEG
Best Card Game: Point Salad by AEG
Best Family Game: The Quacks of Quedlinburg by North Star Game
Digital Adaptation: Tsuro VR by Calliope Games / Thunderbox Entertainment Digital
Best Collectible Game: Marvel HeroClix: Avengers Black Panther and the Illuminati Booster Brick by WizKids
Best Roleplaying Game: Teens in Space by Renegade Game Studios
Best Game Accessory: Citadel Contrast Paint by Games Workshop
Best Miniatures Game: Warcry by Games Workshop
Best Historical Miniatures Game: Bolt Action: Campaign D-Day Operation Overlord by Osprey Games / Warlord Games
Best Historical Game: Pandemic: Fall of Rome by Z-Man Games
There's a monthly competition of sorts on Geek Native too in the shape of the RPG Publisher Spotlight. As it's the start of the month, the new poll for Patrons is open, and that means you can vote for which publisher we look at next month.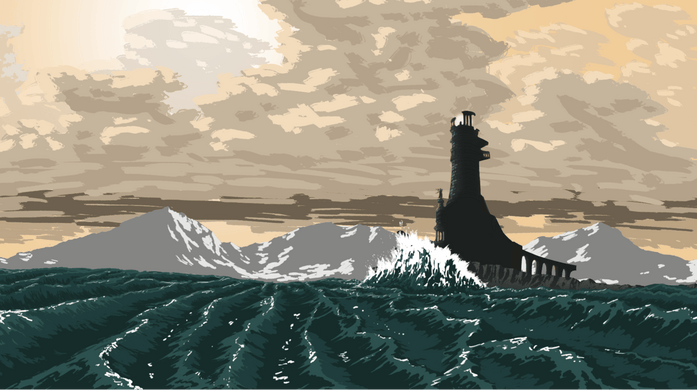 As usual, there are five candidates, and they are;
The winner last month was Legendary Games and I spoke to Jason Nelson.
We chatted about how a group of Pathfinder developers set out to build their own modules, expanding the systems they support.
I asked Jason what he wished Legendary Games was better known for and got a surprising answer. He thought that Legendary was already known crafting books for multiple systems and that's what he wants. I often ask that question in RPG Spotlight interviews but rarely get that answer.
I also asked what a good RPG supplement was. For Jason, a good supplement is fun and clear. Rules should make sense, aligned to the expectations and norms of the system and still be interesting. Another good answer, I thought.
As it happens, I hope Geek Native contributed to RPG clarity this week. I published a guest post from Chip Grabowski, an excellent technical writer, who put together A Beginner's Guide to Character Creation in Dungeons & Dragons 5th Edition.
Now, you're probably not a beginner if you're listening to this podcast, but you might have to help a beginner create their 5e character. I think Chip's guide is an excellent summary to have at hand for that, something to take your newbie through beforehand, so they get a good idea of the steps they're about to go through with you.
And while we're talking about 5e let's also hit on this week's big news. Renegade Game Studios have expanded their partnership with Hasbro. They already make a Power Rangers game, and now they'll be working on a Power Rangers RPG.
That's not all, though. Also in the deal are G.I. Joe, Transformers and My Little Pony. The quote from Hasbro in the press release suggests, very much, that games for all of those franchises are coming.
You could, according to reports, even put G.I. Joe characters in your Transformers game.
A publisher without a swanky deal from Hasbro is Valiant Fox. They have a Kickstarter that went live this week called Fading Embers and Geek Native has been tracking it with previews for a while.
Previously, they funded a Fading Embers primer and that's usually $10 on DriveThruRPG. Right now, that's free. It's over 130-pages long and therefore my recommended free download of the month.
I think it's worth checking out the Kickstarter for the full setting, though.
Oh gosh, there's another Kickstarter I have to mention. It's an Italian RPG coming to English called Broken Compass.
What's got my attention on this RPG is the book it's printed in. Not a shiny hardback. A rough and ready journal. The game itself looks like the sort of notepad Indiana Jones might carry, and that's the very atmosphere of the game itself.
I caved. I don't need any more RPGs, but I backed this one.
If we loop back to free primers and quickstarts, in the name of saving money and keeping abreast of our options, then check out Ex-Lumine.
It's a dieselpunk inspired game set in a corrupted world in which PCs are Soulbinders. Soulbinders can absorb the souls of the dead so that they may do battle with corrupted horrors.
It's a bit like a dieselpunk version of the anime Bleach.
Okay, perhaps not much like Bleach but the Soul Society there are also charged with taking care of dead souls and fighting corrupted horrors known as Hollows.
Bleach is just front of mind right now as its creator Tite Kubo has had no anime since then. Until yesterday. Burn the Witch is now out on Crunchyroll, and the whole series is only three short episodes.
I liked it except for the underwear joke. There are two Londons, the city we know, and then Reserve London, which seems like a tyrannical place and where dragons are a problem kept in check by witches.
I've a fuller review, spoiler free, on the blog.
I also reviewed the urban fantasy Tattered Magicks this week. The RPG is out from Moebius Adventures and Gallant Knight Games.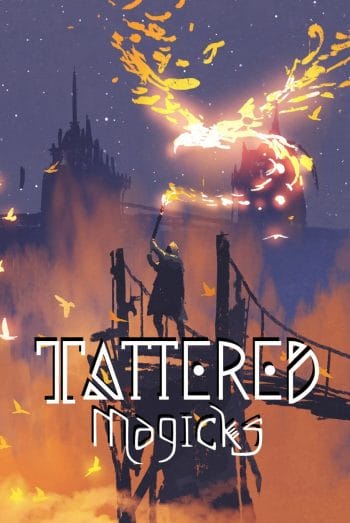 The game uses the Inverse20 engine, so 1s are good, and 20s on the d20 are bad news. It's a game set in a world like ours expect, for those who know, is that magic is real and the dreadful fae is trying to return from their banishment and wreck havoc.
It's a light-weight game, and I think it suits experienced groups. You create your own spells, which is excellent in the long term but can be intimidating in the short term. Characters can, in a pinch, use their own attributes, their own essence, as fuel for magic.
Also on the RPG news worth knowing about list week is the Bundle of Holding. There is usually a good deal there but this week a HERO Magazine deal launched.
You get hundreds of Dollars of content for a few bucks. The bonus is also the catch. Up for grabs in this bundle are issues of the HERO Magazine that go back decades but which have never been made available as PDFs before. If you're using the HERO system or Champions I suspect, though, this is a fantastic opportunity to supercharge your rules collection.
Another rare opportunity comes care of the lockdown. Yes, really. What normally happens at New York Comic Con is that horror master John Carpenter unveils a comic anthology called HalloweeNight. It sells out then and there.
This year, you can get HalloweeNight 6 at local comic shops already, and online retailers like Amazon shortly. It might be your only chance to do to so unless you often get a chance to go to New York.
Lastly, the quirky story of the week is from the UK retailer Lost Universe. They're offering someone £300 to write three reviews of a geeky movie or TV show.
The money isn't the attraction, though. To facilitate the reviews, Lost Universe will buy the successful applicant one year worth of Netflix access, one year of Amazon Prime, one year of Disney+, one year of YouTube Premium and even one year of Now TV which is what we use here in the UK to watch HBO shows.
And on that note, let's call it a wrap. Keep safe and stay out of melee range. See you next week.
Check the comments below to see what readers have to say.