Alright, folks, the trailer for The Hidden Dungeon Only I Can Enter is as fan-service laden as we suspected.
I'm going to give these trailers the NSFW tag.
We didn't get a trailer for The Hidden Dungeon Only I Can Enter at Anime Expo Lite when the news broke that Crunchyroll was picking the series up. We got this boobs and chains poster instead. That was our clue.
That's about as risque as Crunchyroll gets. I think. I can't see any meaningful difference between the Crunchyroll trailer and the Japanese one I found so perhaps that means that's as risque as the show gets.
The anime is based off a light novel of the same name as is due to start running on January 2021. Crunchyroll will do their usual thing and air it right after Japan.
Kenta Onishi is directing, Kenta Ihara (Saga of Tanya the Evil) adapting the scripts and Yuya Uetake (The Rising of The Shield Hero) is the key animator.
The main character is a young man called Noir. He's the son of minor noble with little for him except a job offer – and that job gets cancelled. Noir's other ability is to suffer incredible headaches and, in exchange, consult with a great sage.
The sage directs Noir to a hidden dungeon filled with beasts and treasure. The plan? Train in the dungeon until Noir is powerful enough to take back control of his life.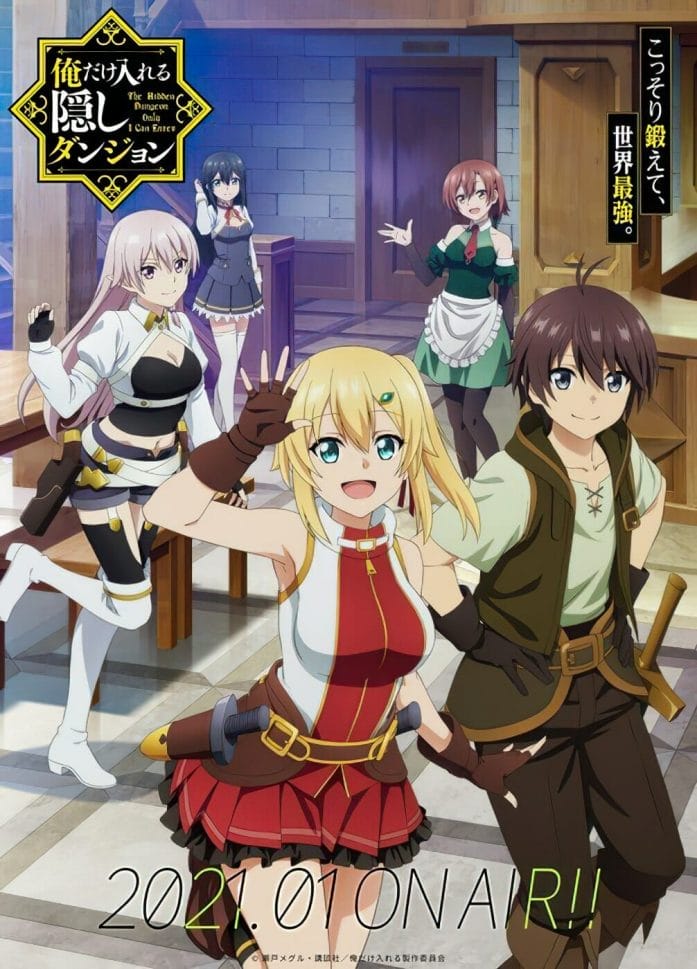 Via Anime News Network.
Do you have any thoughts on this article?