Silver Vine Publishing announced their launch today. The company, founded by Ben Gessel and Zack Wells, will specialise in bringing indie Japanese tabletop roleplaying games to DriveThruRPG and publish them in English.
Summon Skate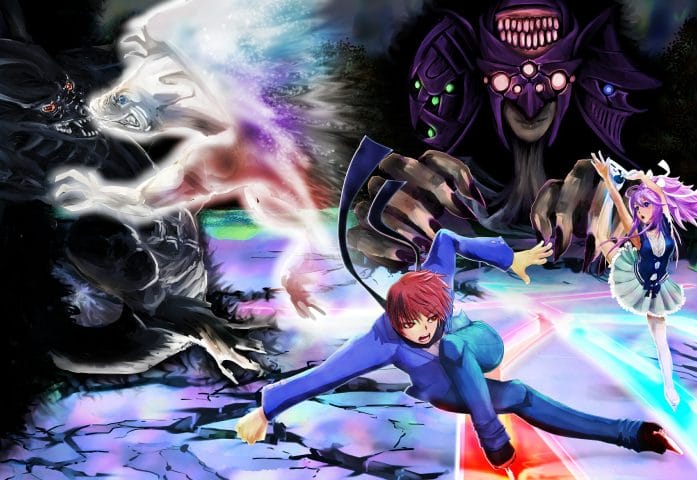 Summon Stake, an RPG about figure skaters will be Silver Vine's flagship game.
These are a very different sort of figure skaters who use their abilities to draw Figures to summon powerful mystic allies to do battle with the forces of chaos.
In the game, combat is played out in a 12 by 12 grid and players collect unique summons to customise their characters.
The rulebook is 150+ of full-colour pages and originally written by Yasuda Lin, a respected Japanese designer.
Floria, The Verdant Way
Silver Vine also announced that Nekotsuki's Floria, The Verdant Way is also being translated.
The game is set in a world covered by forests. Humanity lives in the shadows of great trees. Some of the plants have roots that reach down into the Fount of Magic. Those humans who can imbue those plants and borrow that magic are known as Floria.
You are an adventurer, an explorer of the labyrinthine magic woods.

You are a mediator, keeping the peace between the mystical plants and the villages living in their shadows.

You are a mage, wielding the power that flows through emerald paths within you.

You are a Floria, one of few who chose to walk the verdant way.
Silver Vine already has a Discord server set up for anyone who wishes to ask any more questions.
Meet the Geek Native community by starting a comment conversation in the section below.