Jaron R.M. Johnson, the creator of the parody RPG Monsters of Murka and Action Fiction, has turned the Fall Guys into a playable race for D&D 5e.
Fall Guys are a colourful and whacky knockout computer game, popular on Twitch. The official Twitter account now has over 1 million followers.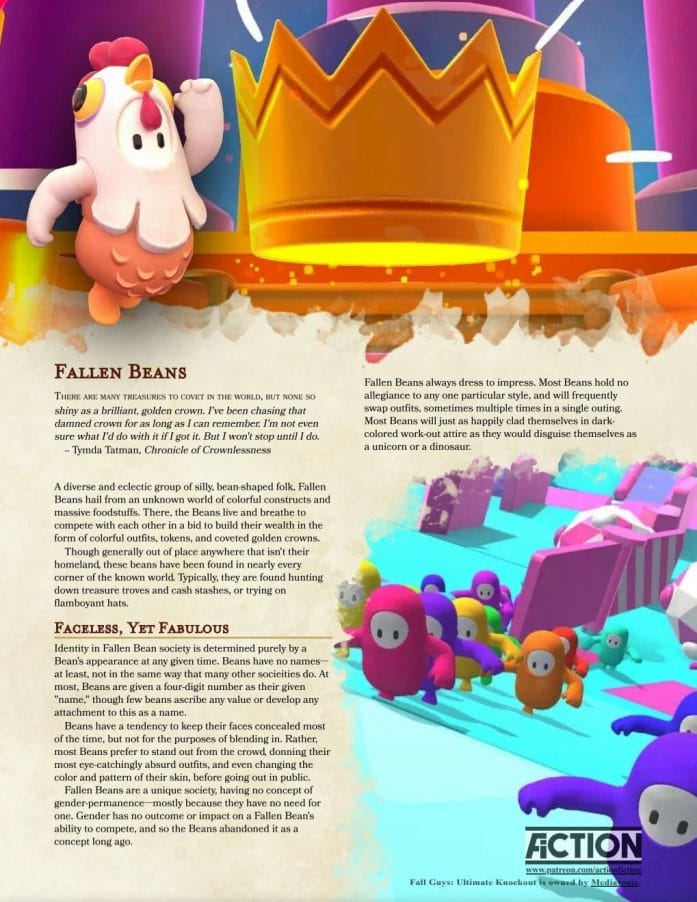 Faceless, Yet Fabulous
The Fallen Bean is a society in which no one has as a name – just a digit. They tend to keep their faces covered too.
However, Fallen Beans are quick to form bonds, teams and alliances to work together in the name of victory.
How tall is a Fall Guy? Jaron suggests Fallen Beans are about 6 feet tall.
Is this your sort of whacky? You can support the designer and stay in the loop with the Action Fiction Patreon.
Keep scrolling to discover what others think about this article.