Here we are with scout report number 70 in the Irregular Reconnaissance column. The first was back in 2013 and Netflix hadn't begun it's anime addiction then.
In this report, we look at five anime including one of Netflix's newest purchases in the ecological horror that is Japan Sinks 2020. It's an anime that doesn't care about making friends.
It feels timely, though, with the world battling to turn back the tide of ecological damage and humanity trying to find ways to work through the Covid-crisis together. Sometimes the best way to escape from the challenges of real-life, if just for 30 minutes, is to watch another believable story in which something worse is happening to someone else. Perhaps that's Japan Sinks 2020's strength.
Irregular Reconnaissance isn't about my musings only, though. If you've spoiler-free thoughts to share anime new or old, especially guidance as to whether a series is worthy of your time or not, please let us know in the comments below.
Japan Sinks 2020
Episodes 1 to 3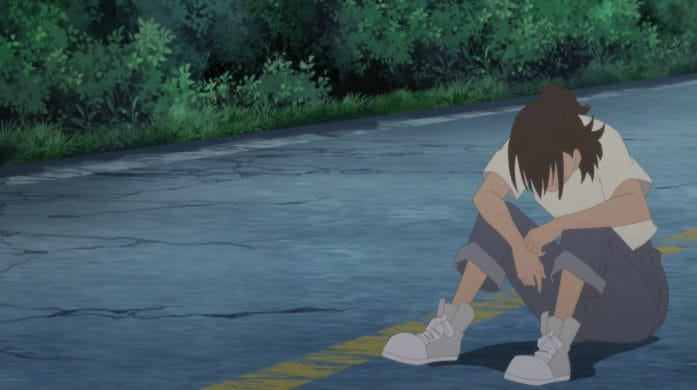 Brutal and compelling. The title tells you what's up; Japan floods.
The anime is gorgeously illustrated and cleverly animated. Why? So things seem all the more real and horrific when disaster strikes.
Characters are believable, lovable and from all sorts of walks of life. The chances are there's someone a bit like you in the cast. Why? So it's devastating when they die unfairly, unexpectedly and cruelly.
These are the first three episodes, and Japan Sinks 2020 is making its mark. I would say something like "I assume it'll calm down after a while or it'll run out of people to kill" but the waters are only just beginning to rise!
If you're tough enough; give Japan Sinks 2020 a chance.
Status: Great, so far
Where: Netflix
March Comes In Like A Lion
Episodes 4 to 22
March Comes In Like A Lion is more about the journey than the destination. If you make it to the end, and I think 22 episodes is quite long for a slice-of-life anime, then that's spelt for you.
I did make it to the end, and I enjoyed the journey. Okay, yes, some episodes held my attention more than others, but the power of storytelling was in force here.
Without a doubt, it's the cast of conflicted characters that brings March Comes In Like A Lion up the tiny group of slice-of-life shows that I've liked. It's not entirely accurate to say nothing much happens but what happens is small scale, believable and only interesting due to the impact these daily interruptions have on the characters.
Status:Happily average.
Where: Netflix
JoJo's Bizarre Adventure
Stardust Crusaders, Episodes 15 to 32
Most of the time, JoJo is an enjoyable romp through impossible action scenes and larger than life characters. Turn your brain off and let the moving pictures distract you from your concerns.
Some times, though, JoJo gets culturally uncomfortable. The so-called heroes mistreat women because they think it's cool. There's a whole awkward gay joke scene that horrors on for minutes but perhaps never crosses the line into unacceptable (you could also argue it's a joke at the expense of two CIS-men who are awfully full of themselves). Teenage boys are clearly the target.
Fortunately, those moments are rare, and a few minutes later you're back watching some enjoyably drawn-out Phileas Fogg wrestle his way across the world.
Status: Hits and misses in equal measure.
Where: Netflix
Iron-Blooded Orphans
Season 2, Episodes 1 to 5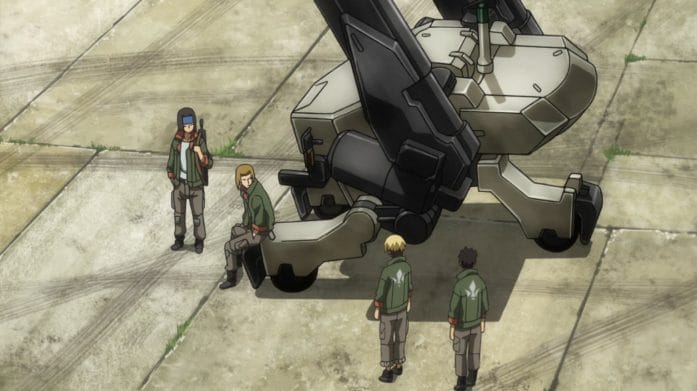 I'm pleased with the way season 2 is shaping out. I did wonder whether the end of the first series left little of the story left to tell but, in hindsight, that was a foolish concern. This is a Gundam series, not only is there an epic saga to tap into, the writers make great use of every character in the show.
The thing to do with the surviving heroes of the first season is to divide, betray and defeat them. We're five episodes in, and that collection of nasties seems to be precisely what's on the menu. There's plenty of episodes left for things to turn around, but I'm fully expecting some causalities on the way.
Iron-Blooded Orphans tackles head-on issues like war, colonialism and child soldiers. However, it also gets into topics like corruption and politics all cleverly presented as the reason for some exo-armour fights.
So far, safe to say that if you enjoyed season 1 then you'll be satisfied with season 2.
Status: Good.
Where: Netflix
A Certain Scientific Railgun T
Episodes 4 to 7
Don't let my apparent slow progress through A Certain Scientific Railgun T fool you into thinking that I'm not enjoying it. This is the show I watch when I have some personal time rather than anime-review-hat-on time.
Once again, the writers are managing to blend a certain dark jeopardy with the warmth of friendship and courage. I don't know how they do it, but I'm impressed.
The action scenes are entertaining. The clever plot means it's not the usual suspects having fight after fight. There are different people involved, and this makes each fight something new to watch and discover.
Let's hope the series continues as strongly as the opening act.
Status: Good.
Where: Crunchyroll
We're at the end of Irregular Reconnaissance scout report number 70. Is there anything you've been watching that you think is worth a hit or a miss? Let us know in the comments below.