Here at the Irregular Reconnaissance scout headquarters, we receive ad hoc write-ups of (mainly) episode anime. They help us decide how to spend our precious time.
In other words, what you'll find here are five quick and spoiler-free (sensitivity depending) reviews on some anime shows. There's a mix of brand new, classics and obscure in the column although this particular set here in issue #71 is relatively mainstream.
After the quick review, you'll get a recommendation boiled down to just a few words as to whether the show is worth watching as well as where you can find it.
Most importantly, though, each Irregular Reconnaissance is a chance for you to use the comment section and share some recommendations for fellow anime fans.
The Misfit of Demon King Academy
Episodes 1 to 4
The Misfit of Demon King Academy is a new listing at Crunchyroll, and so far it's showing signs of being a bit more than a harem anime. Perhaps not that many signs, but enough to give hope.
The premises is this; during the great war between humankind and the demons, the heroes fought their way to the Demon King's castle… and gave up. He killed himself so that there may be peace for at least 2,000 years.
2,000 years later, the Demon King is reborn and starts going to school in the world shaped by his memories. But, his legacy has been misremembered and corrupted.
Our hero knows full well who he is and seems to be undefeatable. There's absolutely an audience here who fancies being a Demon King, a badass dude who wants to do good because he's fed up of doing evil.
Status: Average, looking good.
Where: Crunchyroll
Re:ZERO – Starting Life In Another World –
Season 2, Episodes 26 to 28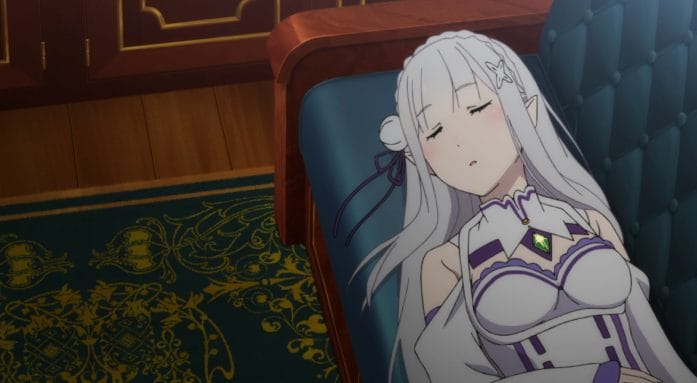 One of my favourite animes in the "wake up in a fantasy world" genre is running again. A few episodes in and it seems to be shaping up.
The lesson of the first season seems to be that you can't save everything. The forces of evil are everywhere and powerful, you can do your best and even win the war, but you can't win every battle.
Re:Zero season 2 waists no time in hanging around and attacks the heroes with a bit of a scene reset in the opening episodes. Factor in the involvement of the Witches or, at least, the Witch of Greed and it looks like we're going to get a rapid escalation.
Status: Good.
Where: Crunchyroll
JoJo's Bizarre Adventure
Stardust Crusaders, Episodes 33 to 48
The first season of JoJo was a pleasant surprise. It wasn't nearly as whacky as I had heard. In recent, Irregular Reconnaissance reviews you might have spotted that the Stardust Crusaders arch/season 2 was beginning to lose me.
Sorry to say but before the final showdown against Dio, JoJo's Bizarre Adventure has a cluster of rock bottom episodes. Perhaps they were meant at some last-minute character building, or maybe some studio mandated filler.
Yes, the final two fights are pretty good, but the last one feels a bit rushed, and we had credits rolling even during crucial moments. That's a harsh contrast to the filler we had to wade through to get there.
Status: Average with many subpar episodes.
Where: Netflix
BNA
Episodes 5 to 12
To BNA's credit, I think it'll keep you guessing. It's not a hugely long anime, just 12 episodes, but it packs a lot in.
Just why is our hero a racoon-woman rather than a human? Inevitably the big pharma company that's hanging around in the beastman city is involved. But how?
Some lovely scenes link episodes together when it really does feel that various heroes have done the right thing and, by doing so, put themselves on opposing sides. I think that's pretty rare.
Okay, I'm not saying BNA is a head-scratcher. It's not that complex. It's mainly about cute friends and furries. I am saying it's an aimless faff and I'd happily watch season 2.
Status: Good.
Where: Netflix
Japan Sinks 2020
Episodes 4 to 10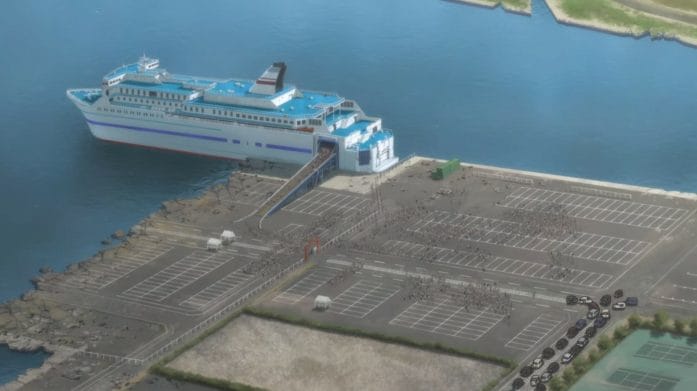 Japan Sinks 2020 starts off harsh as it makes a point of showing how cruel a natural disaster and people can be.
It continues in that vein to the very end. Until the final few minutes, you will be worried about the fate of every character; and rightly so!
It's a super short anime, just 10 episodes long, and that's probably for the best. Firstly, I'm not sure I could watch 15 episodes with that much rollercoaster intensity. Secondly, I'm not sure Japan Sinks 2020 could maintain that relentless pace if it was any longer.
Recommended, but not if you're not feeling emotionally robust.
Status: Good.
Where: Netflix
That's a wrap for scout report 71. Are you watching any of these shows? Do you agree with the assessment above or have I been too kind again?