🐙Sponsored Post paid for by Geek Native. We may earn a commission on sales.
Well now, Awesome Dice will be selling these "Bardic Inspiration" dice.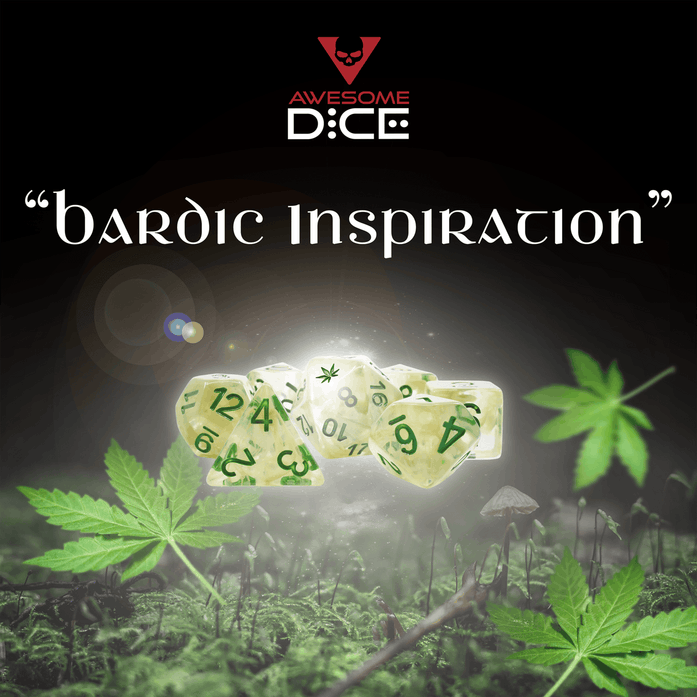 The company is being up-front; these are Cannabis-themed dice. What's the opening line? "Take your character to new heights…" I'll bet.
These resin dice have a smokey vapour inside and are inked in the green shades you would expect. There's a standard tabletop RPG set in the pack; 1d4, 1d6, 1d8, 1d10, 1d12 and 1d20. The 20 on the d20 is a leaf.
The pack will cost you less than $12, but you'll have to wait until August 10 before the start to ship.
Geek Native is an affiliate which means you can use the code "geeknative" at checkout to get 10% off these, or anything else, at Awesome Dice.
I'm pretty tempted by this stack of 36d6 Borealis Maple Green from their Shadowrun set.
Join the discussion and leave a comment below.