You can now pre-order the $45 hardcover for Monte Cook Games' The Threshold or order a free preview.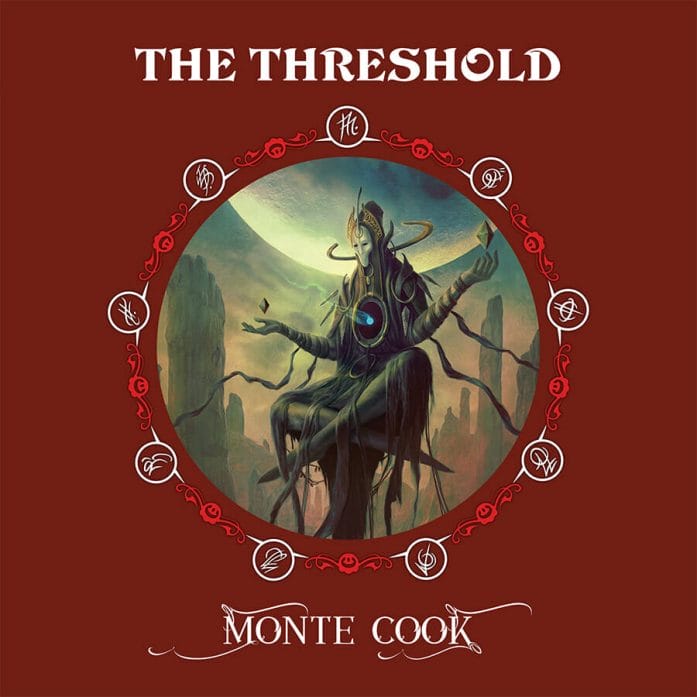 Invisible Sun is a four-or-so-year-old RPG in which the Actuality is a surreal fantasy of weird powers, and the characters look for the secrets of true existence.
The game has tabletop rules you would expect, but also solo-play rules, online play rules and even systems for what happens if a player needs to miss a session or two.
In The Threshold, we follow the vislae's power to its pinnacle and beyond.
Those who enter the Labyrinth are said to leave Actuality forever, die or something else.
The book offers up new secrets, fortes and magical practices for the game. There are new secret degrees for the orders and an in-depth look at the life of vislae for players and the GM.
The Threshold also takes us to the Labyrinth, that final challenge faced by the vislae before they transcend.
You can pre-order the book or download the free preview here.
Got any exciting geeky news or useful RPG tools? Get in touch through the contact form.