Cubicle 7 has given the world a look at the Collector's Edition of Age of Sigmar: Soulbound.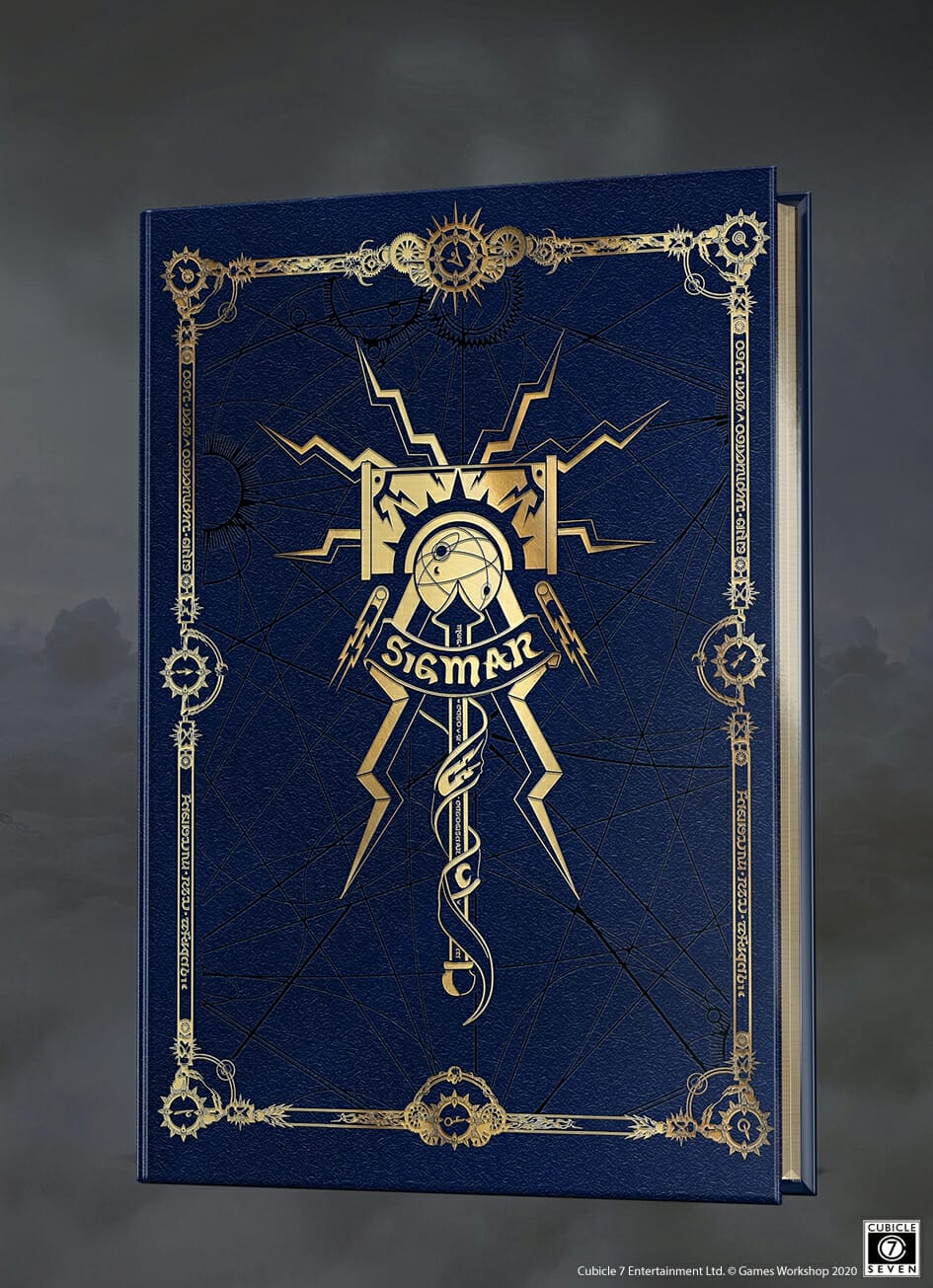 It's good news. Cubicle 7 have confirmed the PDF version of this Warhammer fantasy roleplaying game, one set in the Age of Sigmar, is due out this week.
To celebrate they're sharing this mockup (and probably subject to change) look at the Collector's Edition cover and box. That's a Stormcast Eternal Warhammer and the symbols denoting the mortal realms on the blue faux leather cover.
The book comes in a box, with a magnetically sealed lid and art showing Knight-Questor Vel Arturious. In this photograph, you can see how spot UV makes the Soulbound logo glow.
Hit us up with some intelligent observations in the comment box below.