Do you know the term murder hobo? It's an old tabletop roleplaying term which Geek Native tracks back to 2007 "murderous hobo" comment on RPG.net.
What does it mean? Characters who travel around and kill people. I know! There's every chance that sounds like a D&D or Pathfinder game you know.
Murder hobos, though, are common to all systems. N00b Mama even explored murder hobos in LARPs. Reddit user /u/Khatjal shared this sign as a way to discourage it.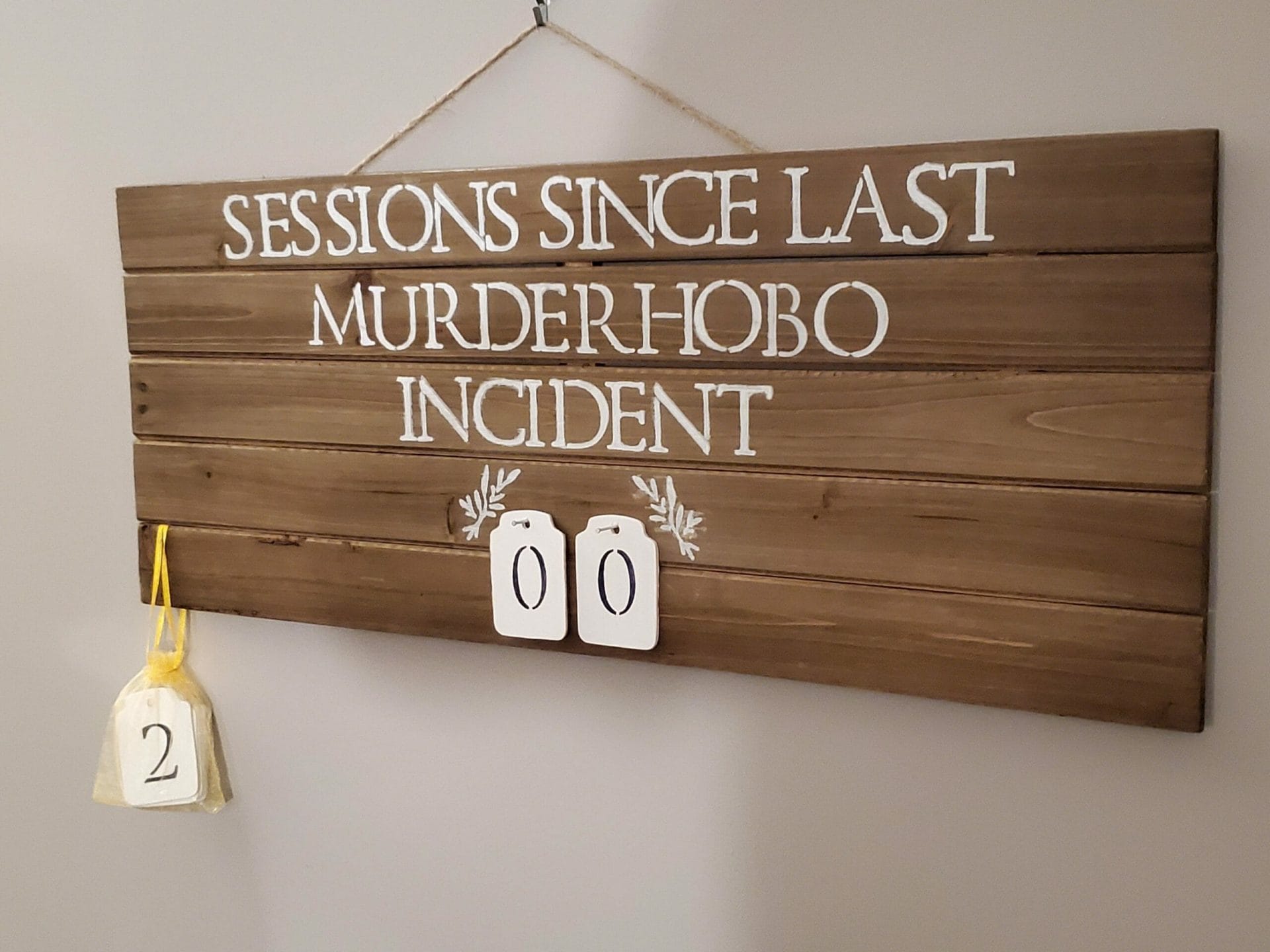 Sessions since last murderhobo incident
The sign even comes with a little baggie of numbers so the counter can be incremented accordingly.
Is it passive-aggressive to get up from your GM's chair after an encounter and take off the day counter to reset to 00? Perhaps. Will it send a message? Definately!
Use the comment box below to leave a helpful comment, earn some thumbs up and maybe unlock a new chat badge.