Instagram artist Edd Lai only speaks a little English (and they are far better at it than I am at Chinese) and yet through they manage to subvert your expectations.
You'll see a sexy young lady held up in manacles. You'll see the tentacled mind flayer feed her a potion that gets her all hot and bothered.
And, wait… you'll see her packed off home from a dangerous dungeon!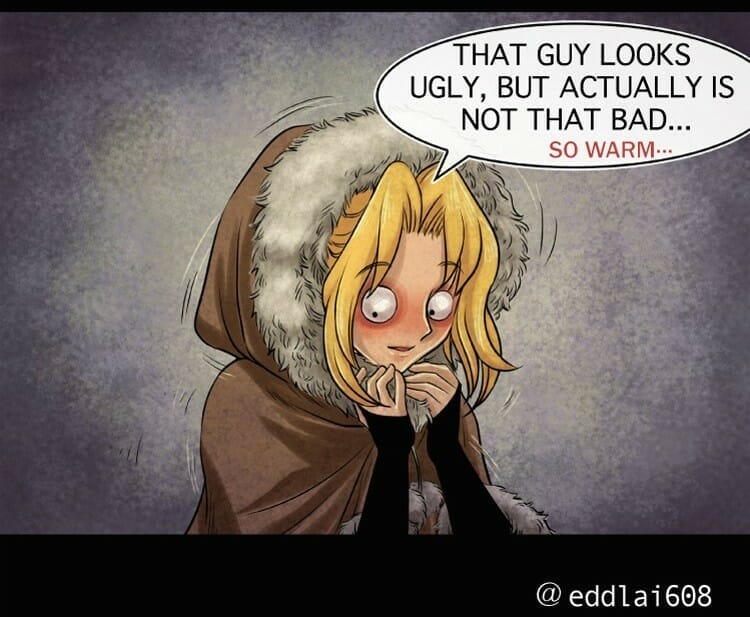 Is that the end of the story? Community contributions can be found in the comment section at the end of the page.