You need to take a breath before you try to say the full name of the Lord of the Rings RPG edition that comes in a slipcase. It's The One Ring: The Lord of the Rings Roleplaying Game Collector's Edition.
The Collector's Edition is leather-bound and emblazoned with the One RIng script picked out in silver foil-stamped Tengwar.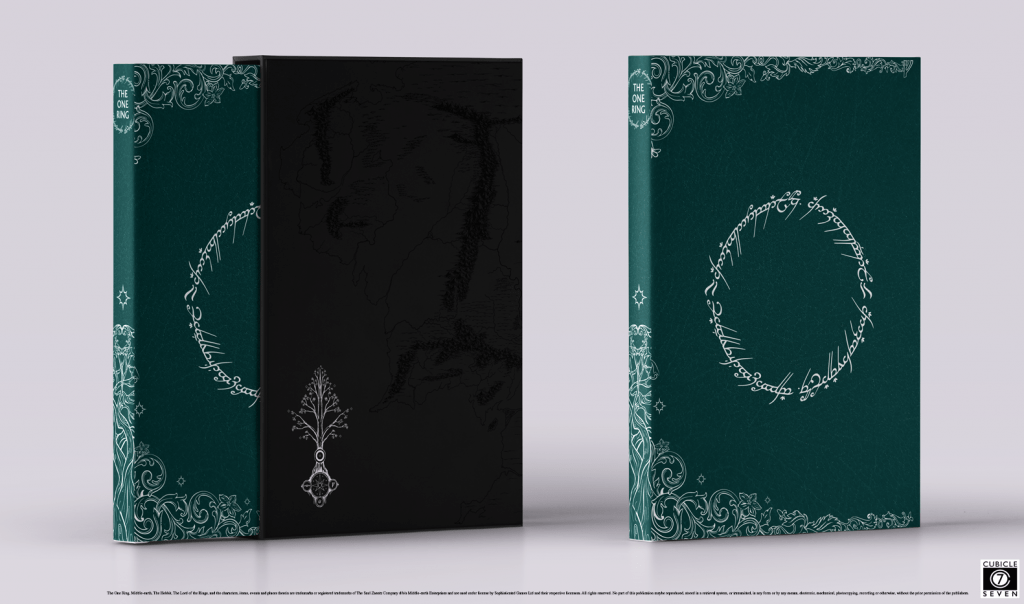 On the back of the book, there's a translated poem.
One Ring to rule them all. One Ring to find them. One Ring to bring them all. And in the darkness bind them
There are more images of and from the book available to see over at Cubicle 7.
Got something to say about this article? Let us know in the comments below.