How should you illuminate your gaming room? By the breath of an awesome dragon!
Over at Etsy, design boutique 3Demon based in the Czech Republic has exactly what you need. A firebreathing dragon lamp.
Wait for it… it comes in different colours. There's blue, gold, green, red, grey, silver, yellow and black.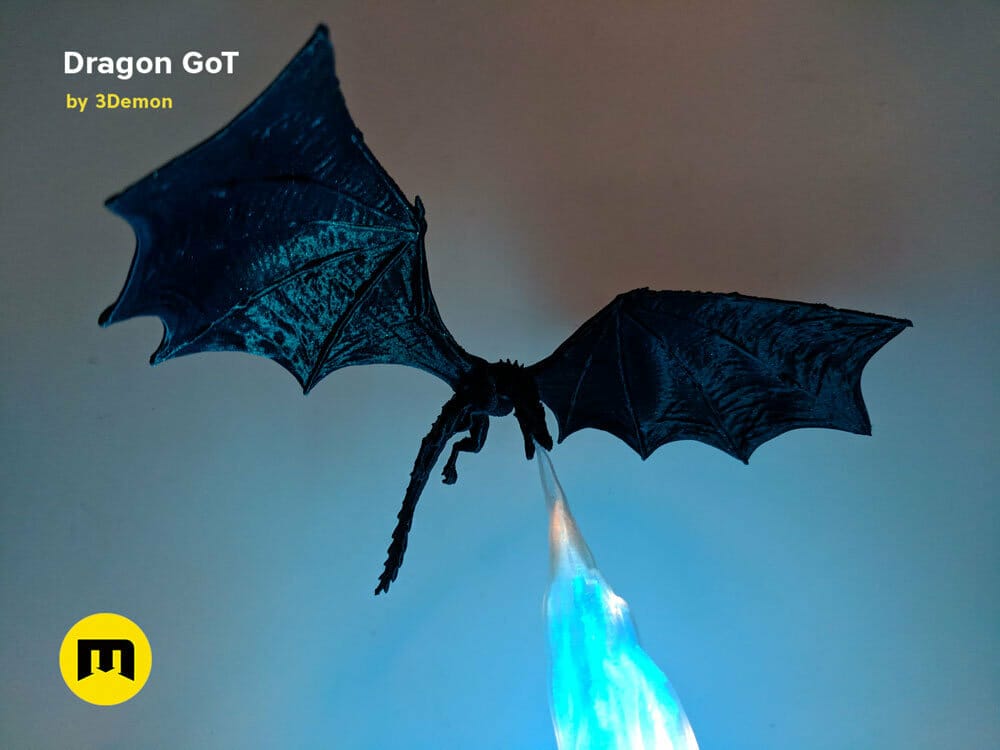 It gets better still. You don't need to go for a 'table dragon'. You can go for a 'wall dragon'.
[Hmmgnn!]
Wall dragons come in the same colour option as table dragons. How much do they cost? Less than £100.
The dragons are 26cm high, 25cm wide and with a depth of 19cm. You can colour the dragon and the flame. They're 3d printed and if you don't want to pay for someone else to do the printing for you then for a mere $6 you can download the design and do it yourself.
This dragon might remind you of dragons off the TV and the movies, but it's fan art with no official license. Game of Thrones *cough*. That just means bag it now before attack lawyers move.
Don't miss out on the conversation at Geek Native. Leave an insight in the comments below and get to know people.