Paul Chadeisson is a French digital artist with a talent for illustrating impressive mega-cities. He's the co-art director and owner at the studio ragequit, and you can see his work on Deviant Art and Facebook.
He is enjoying an impressive career with experience at places like Square Enix, Lionsgate, Walt Disney, 343 Industries and CD Projekt Red.
These 12 examples of mega-cities range from flying fortresses to gritty cyberpunk habitats.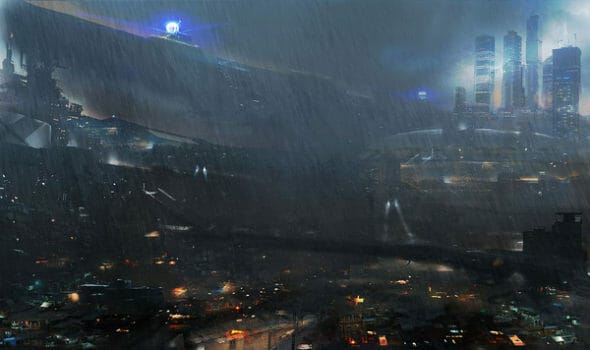 Via Geek Art Gallery.
What are your thoughts? Strike up a discussion and leave a comment below.