🐙Sponsored Post paid for by Geek Native. We may earn a commission on sales.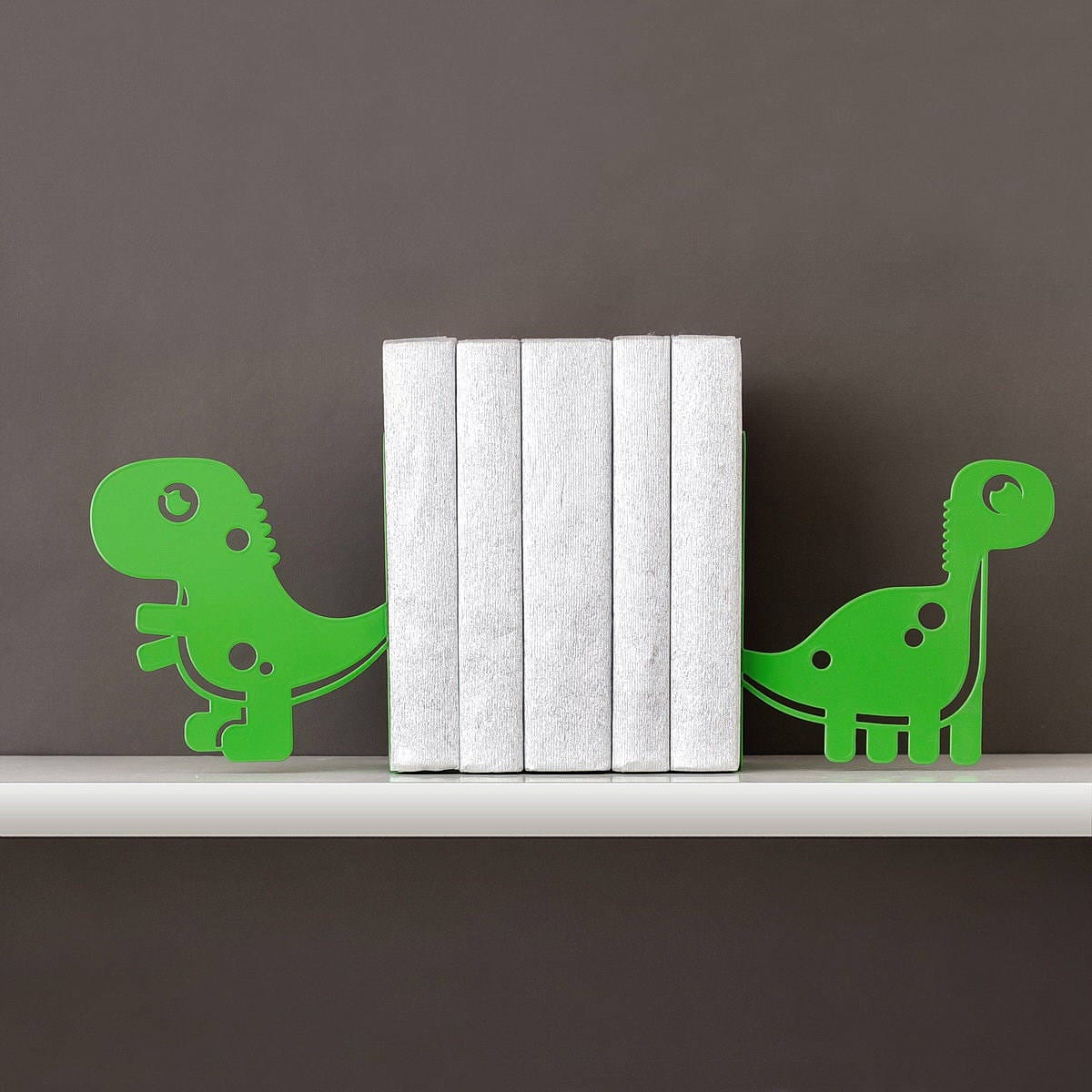 My problem, for years, was too many books and not enough shelf space. When I moved apartments and was able to buy a second bookcase that changed dramatically. After the move, I suffered from two collections of softback RPG supplements which thanks to the whims of the alphabet were on shelves without enough support to avoid flopping over.
As a result, interesting bookends now always catch my attention. We have Yoda 'forcing' the books into place, a lovely optical illusion with Superman, this clever way to put an At-At on your coffee table and science with portals to name just a few.
These dinosaur bookends are simpler creatures, more straightforward but just as fun. They come from the Etsy boutique Elvish Things Home and ship from Russia. If you don't like the green you can get the dinosaurs in white.
Elvish Things Home specialises in bookends and there's more to check out.
Cute zombie bookends
These zombies are as cute as the dinosaurs. Still not a fan of the green? You can get them in grey.
The catch to watch out for is that all these items probably have quite a way to ship. The post and packaging for me, in the UK, adds another 50% to the price.
Gun and blood splatter bookends
[For me!]
Too edgy? Or just perfect for the crime story fan in your life? This gunshot and splatter pair certainly isn't as cute as the dinosaurs or mini zombies but they're certainly unique.