You can subscribe to Geek Native via Google. Clicking on this link lets you hit the Follow button on the top right.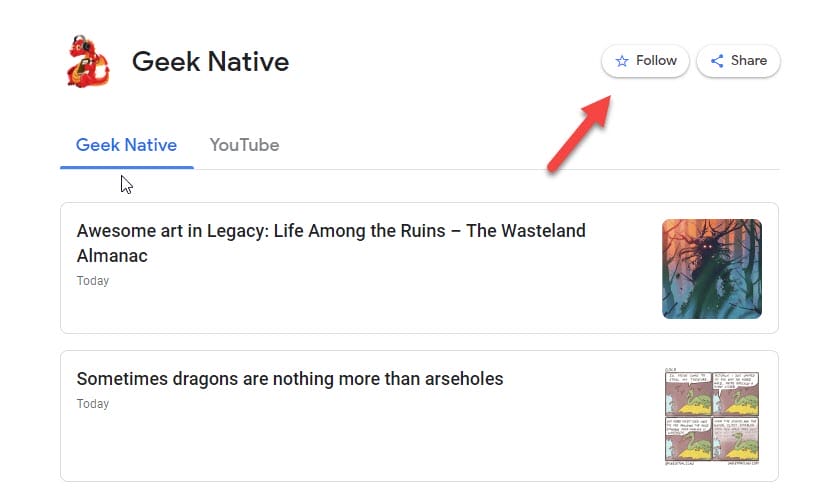 There are two reasons why you should do this;
You'll be able to view Geek Native headlines without leaving your Google News app.
Following Geek Native helps train Google's content discovery AI that you like geeky stuff.
Google is closing Google+, where thousands of people follow Geek Native, and this Google content subscription is a free alternative.
Where else can you follow Geek Native
Creative Commons credit: Stonehenge by Eduardo Valdez.