Ulisses is looking to expand The Other Roleplaying Game, aka TORG, with the help of some 1930's pulp fiction.
Ulisses Spiele bought the license for TORG back in 2015, president of the company, Markus Plotz, being a fan of the game. Now there a Kickstarter expected on November 20th to add new adventures, heroes and villains to the game.
As the name suggests The Nile Empire will introduce an action-rich Egypt, with evil scientists, fascist dictators (bad guys) and I suspect we'll get a Mummy too.
We also get to see the impact the Eternity Lords have had. The Pharaoh is back. Worshiped as the children of gods these figures rule the land with the same powers they once had.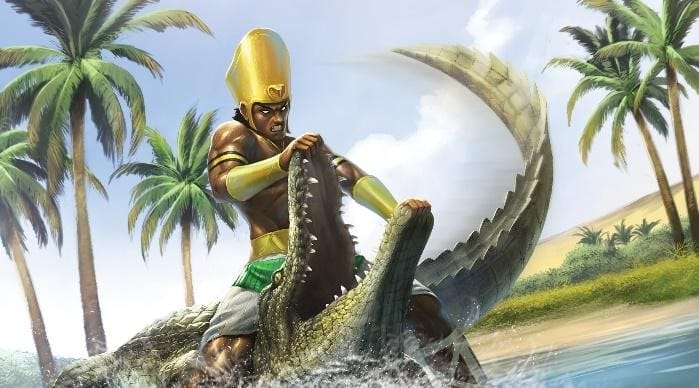 Nothing to add to the comments? Pop over to the chat portal and see what's going on elsewhere in the site.