The European servers of PlayStation are in for a geeky treat. First up PlayStation will be rolling out their new deal with LucasArts and letting Stormtroopers into Home.
There are three new costumes:
The Stormtrooper for PlayStation Home
The Clone Trooper for PlayStation Home
The Imperial Officer for PlayStation Home
I reckon the Clone Trooper looks the best; but that's just me.
Interestingly there's even a Black Lightsaber to pick up as well.
Next week will be silly. Monty Python's Knights of the Holy Grail and the iconic Monty Python foot will all make an appearance. I'm all for being The Black Knight as he comes complete with missing arms! It's just a flesh wound.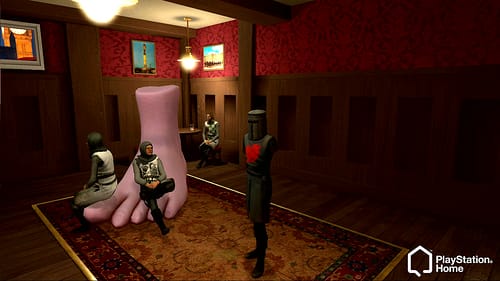 Is that all? Nope… there are Ghostbuster costumes still to come too!
Start a comment conversation in the secton below.