Think Geek currently have the Snorlax beanbag crown. Their model is 4 feet tall and 2 feet wide.
Etsy retailer call this design sleeping monster bean bag.

[I need this]
I'm going to call the design 'Snorlax' because that's what it reminds me. Does it look similar to you? We don't have the exact dimensions for this beast but it's listed as 6 ft and 'adult sized'.
There's a Snorlax catch
This will set you back several hundred dollars and you are buying the cover. You don't get a fulled Snorlax – I can only imagine shipping such a monster would be next to impossible.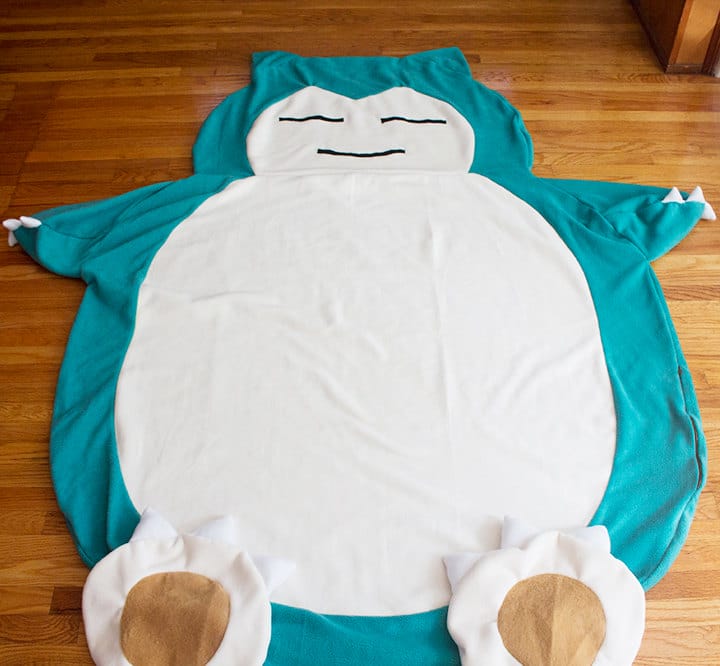 You will need to find 27 cubic feet of beans to fill this friendly bean bag up. Tempted?
Comments about this article can be found below and discussion elsewhere on Geek Native accessed via the chat portal.