Disse86 is an artist from Sweden. You can tune into his work over at Deviant Art, where you can buy his prints or watch his speedpainting on YouTube. No matter which option you pick you'll be in for a ride!
Dennis is a tattoo artist who likes to take childhood memories, favourite cartoons, and turn them into nightmare zombies.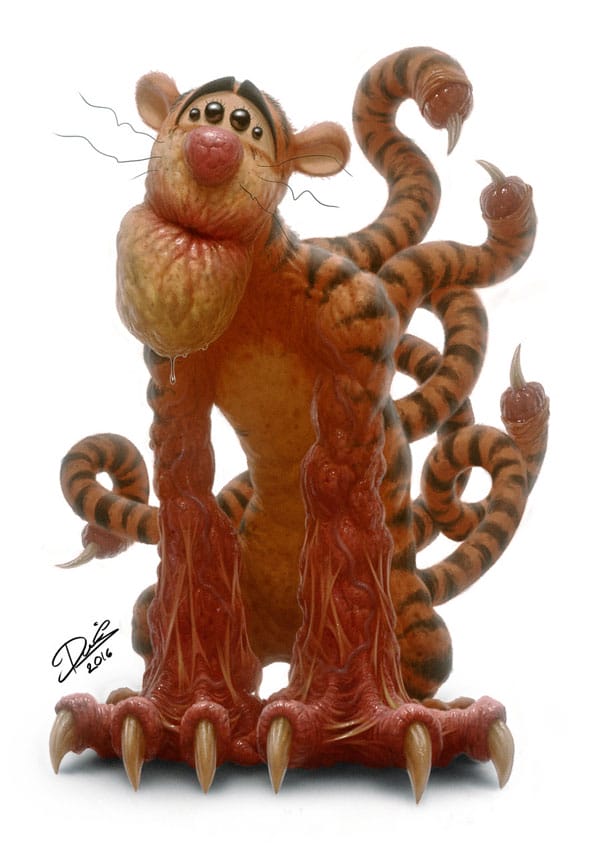 Is it too late to say that some of these horrors can't be unseen? Sweet dreams!
Via Nerd Approved.