Masked: Rise of the Rocket is available in the UK from today. The graphic novel is the return of the widely praised French comic book series from Serge Lehman. This series, in English, from Titan Comics looks spectacular.
In Masked: Rise of the Rocket we follow the origins of two characters. The first is Sergeant Frank Braffort who becomes Masque / Masked. The second is Rocket.
The first thing you'll notice in Masked is that it is set in the near future. The world politics feel all too likely and scary at the same time. Technology is ahead but not by leaps and bounds. What stands out in the world are the Anomalies. Don't think Ingress or Star Trek for these Anomalies; instead think much more street level and with the Anomalies as clusters of metal that act weirdly.
In a rather anime-esq plot these Anomalies soon manifest in the plot in a big way as the previously odd clumps of metal start taking more humanoid shapes.
The art is by Stephane Crety and is simply superb. Near future Paris feels very real – like a blend of Tokyo, New York and Paris. A towering image of Fantomas dominates the famous skyline.
It can't be helped that the first appearance is an origins story but at least we do two at once and that there's still mystery. It doesn't feel rushed but we do meet an awful lot of characters. However, nicely, we might not be sure about the motivations of all of them by the end of the book.
While Masked is very good looking, nicely constructed and introduces interesting characters issue one does leave us hoping issue two will be just as good. I'm not sure this is a title that will knock out one of your favourites if you're on a budget and replace it. I suspect word of mouth will help Masked along – it's good enough that plenty of people will follow it and let the rest of us know when it's worth the investment.
My gut feeling is that Masked started strong and will get better.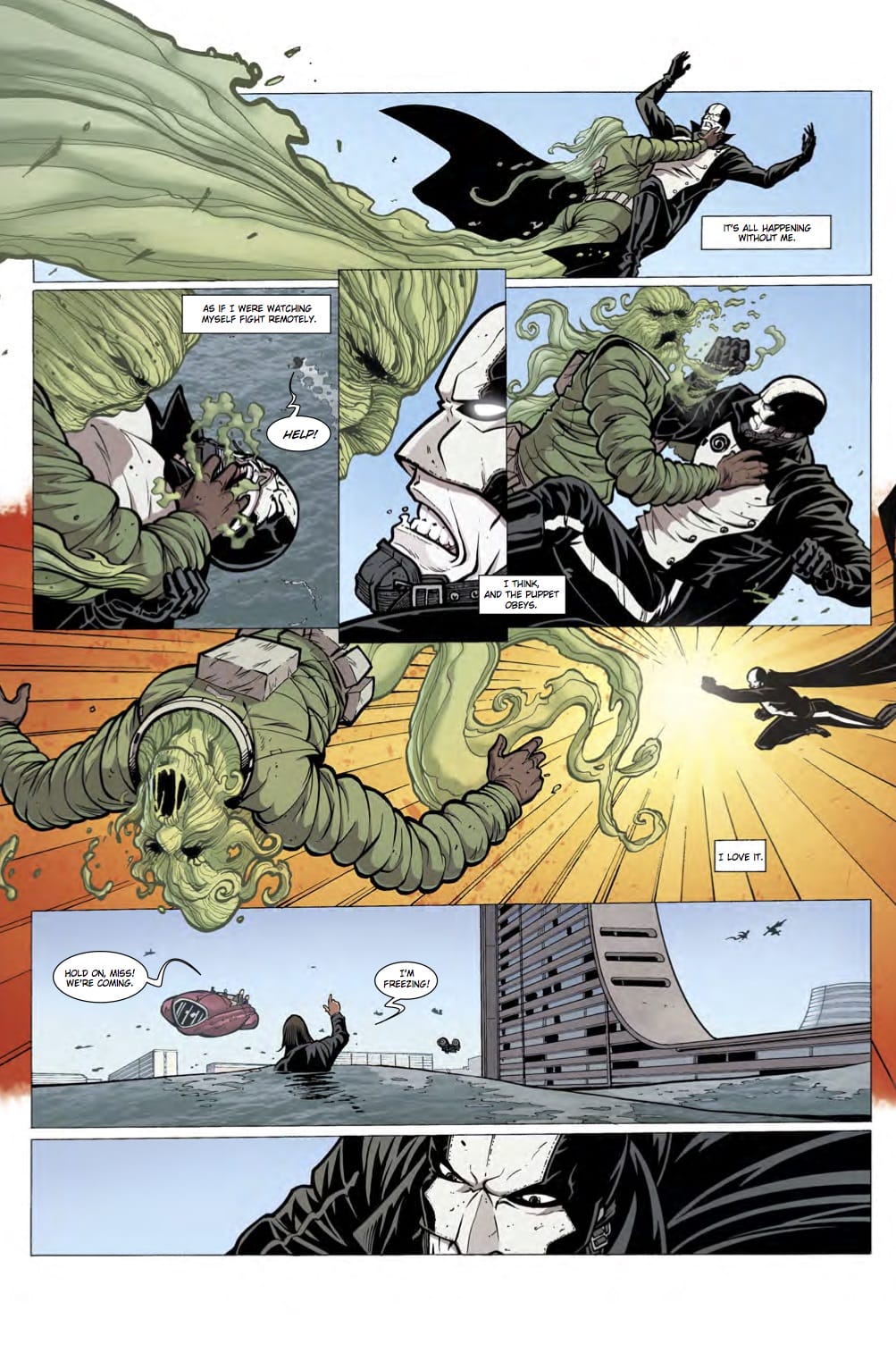 Disclaimer: My copy of Masked: Rise of the Rocket was provided for review.
Let us know what you think in the comments below or visit a random superhero posted with this teleport link.