These Inner Warrior Scouts are by the geek popular artist NoFlutter. She's pretty humble describing herself as 'super derpy' and '[I] like to do art things' but I'm frequently recommended to her.
These Sailor Moon inspired cosmic scouts are a good reminder of why. The good news is that you can pick up prints of these on card stock paper from her online store.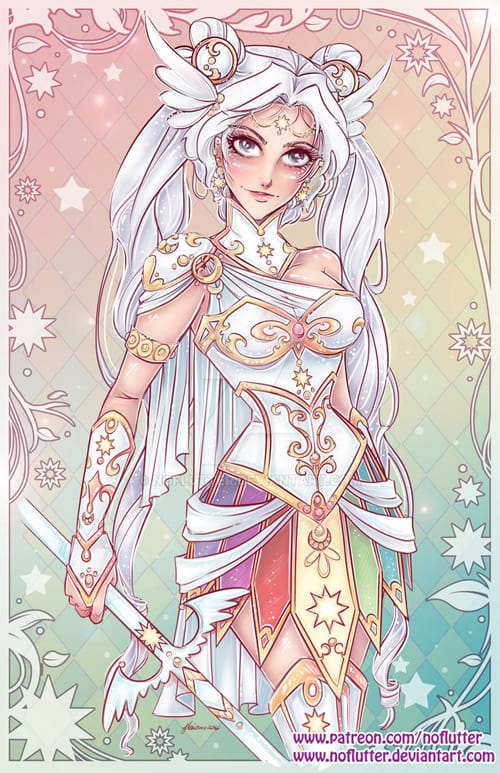 What do you make of NoFlutter's designs? I think there's something clever about them that I can't quite pin down. Something harder to describe than the mix of styles, perhaps, from the anime to a more traditional fantasy?
Not left a comment before? It'll be held in moderation until manually approved.