DnD Memes is a popular and well run Facebook page. It has over 350,000 likes, an impressive tally for any RPG site, and sells merch over at D20 Collective. At least there's some sort of connection between the two entities; sponsorship, perhaps. Both are worth checking out.
DnD Memes often posts funny RPG pictures that get over a thousand Facebook Likes. The collection here is 28 DnD Memes and not a single one of them earned less than 5K in appreciation from the community.
Which is your favourite? Let us know in the comments below.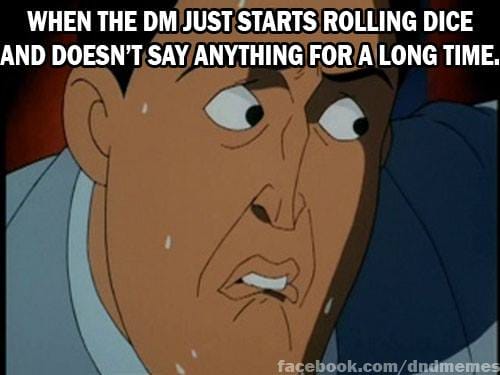 Finished? There's always and texts from Kobolds to read next!
Find out what fellow roleplayers are talking about with one quick scan of the chat portal.
What's the best thing to do when a player misses a game?
If you've been part of a tabletop roleplaying game, then there's a good chance you're all too aware of one of the hobby's most significant challenges; schedule coordination. Even if the GM and players agree on a date, then there's always a risk that one player has to cancel at short notice or doesn't turn […]