DnD Memes is a popular and well run Facebook page. It has over 350,000 likes, an impressive tally for any RPG site, and sells merch over at D20 Collective. At least there's some sort of connection between the two entities; sponsorship, perhaps. Both are worth checking out.
DnD Memes often posts funny RPG pictures that get over a thousand Facebook Likes. The collection here is 28 DnD Memes and not a single one of them earned less than 5K in appreciation from the community.
Which is your favourite? Let us know in the comments below.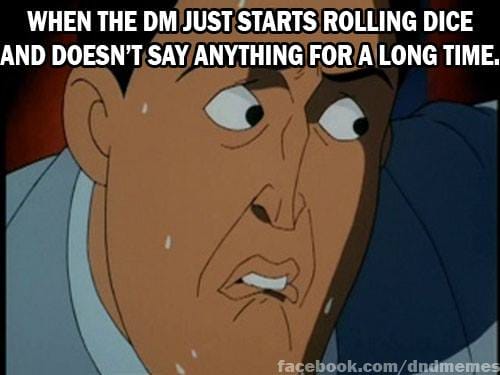 Finished? There's always and texts from Kobolds to read next!
Do you have any thoughts on this article?
Seeing in the future is one of the hardest things a GM has to do, and yet it's not uncommon to find fantasy games with spells or magic items that give the PCs the power to do precisely that.