Irregular Reconnaissance is a review column to encourage discussion and tips. Which anime would you recommend to fellow geeks? Which titles are a disappointment and should be avoided? Let us know in the comments below.
What follows is a summary of anime I've been watching lately and what I've made of them. Do you agree with my assessments?
Jormungand
Season 2, Episodes 1 to 6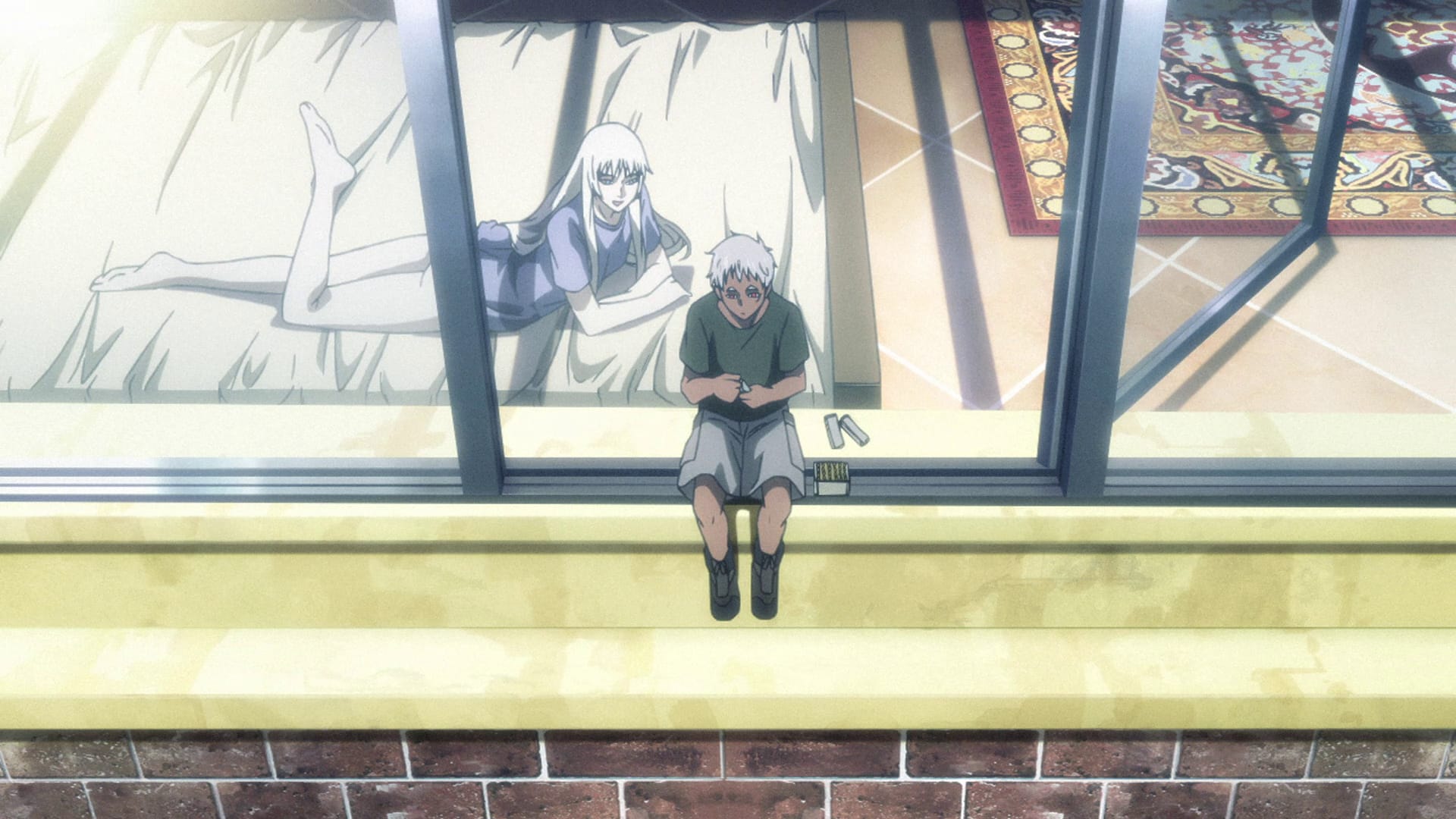 The first season of Jormungand really caught my attention. This is an anime without fantasy or sci-fi; just likely and alternative contemporary reality that follows the adventures of weapon dealers.
For season two we know that Koko has big plans and that our boy solider Jonah has some problems with them. Result? The unthinkable; we see key characters move factions, die and betray. We're surprised and that's odd – we should have seen it coming.
Status: Recommened. Keep on watching.
Where: Amazon US | Amazon UK | Base.com
Rideback
Episodes 7 to 12

What a great anime. Watch this.
The world of Rideback opens up for further study and we see just how much trouble our favourite characters are in. There's bravery and tragedy. It's compelling.
The military and police get far too close to our university hobby group and our student friends take on too much responsibility. The results are horribly compelling. This takes Rideback from being a life-affirming discovery of female power and clever robotic motorcycles to something far more sinister and far more memorable.
Status: Strongly recommended. I'd buy a second season.
Where: Amazon US | Amazon UK | Base.com
Xam'd Lost Memories
Episodes 13 to 26

This anime gets better. I nearly stopped watching it after problems with the first disc and after the plot didn't look like it would live up to the promise. By and large; Xam'd Lost Memories turns the corner in the second half of the story.
Our heroes get more deeply involved in the world mysteries. As a result we, as viewers, get more clarity on the world mysteries. We understand what's at stake and the drama gets easier to follow. That's not to say secrets are stripped away as there are still plenty of surprises.
I suspect the ending of Xam'd Lost Memories will provide debate. I thought it was pretty strong even if it felt unnecessarily harsh for some characters. A wave of a magic wand, so to speak, right at the credits-end then removes that harshness and I'm not sure what we're left with.
Status: Average, one for fans of the retro-technology fantasy future
Where: Base.com | Amazon US | Amazon UK
Dragon Ball
Episodes 41 to 57

I watched these Dragon Ball episodes as part of the Dragon Ball Collection. This is a contemporary classic. That should be an oxymoron but in the case of Dragon Ball it works. Why? We've got the latest movie Dragon Ball Z: Battle Of Gods and clips of another movie coming out too. Dragon Ball is topical.
These Dragon Ball episodes are very old. These are classic in style and story. That's not always a good thing but my rule with Dragon Ball has always been to put it on as background. It's great nostalgia for those of us who've seen it before. It's a great backdrop those visiting geeks who haven't, won't or can't watch it any other way.
Status: Cult Classic
Where: Amazon US | Amazon UK | Base.com
Last Exile: Fam, The Silver Wing
Episodes 12 to 17

The first half of Last Exile struck me as beautiful. In my review I talked about specacular scenery and sneaky sky pirates. I wrestled a bit with the plot.
For the second season of Last Exile: Fam, The Silver Wing – which is in itself a spin-off series from Last Exile – I found it easier to care about the plot. There actions of some of the stranger characters make sense. Perhaps watching Last Exile would have helped. The drama begins to focus rather than just being about what happens next to the characters. There are still plenty of surprises but they're so much better know that we appreciate more the context.
Status: If you liked Last Exile or got on with Last Exile: Fam, The Silver Wing then definitely upgrade to part 2
Where: Amazon UK | Amazon US | Base.com
One Piece
Episodes 157 to 182

This is One Piece Collection 7. If you're watching this far into the anime that's so hugely popular in Japan then you're clearly a fan too. Right?
Kinda. I find One Piece to be passable. I rarely rush home to watch it. I don't make time to watch it. This remains an anime that I'll put on the TV to enhance the background. I've read whole graphic novels while glancing up to watch what's going on.
In this snippet of the great adventure we deals with Nami, Zero, Chooper and Robin being trapped by a monster lobster. Luffy has to go all out to rescue them.
Status: A classic, almost classifies as a "must watch" for any anime academic
Where: Base.com | Amazon UK | Amazon US
Log Horizon
Episodes 9 to 15

I'm kicking myself for leaving Log Horizon for so long. This is an anime in which people are trapped in a computer game – trapped in MMO. Sound like Sword Art Online? I suppose it does but Log Horizon feels very different.
The name is odd. "Log Horizon" is supposed to be the name of a group of players in the game. It is but that seems like distant history and barely important on the grand scheme of things. That doesn't hurt the anime one bit. It remains clever, engaging and good enough to make me tempted to play MMOs.
Status: Strongly recommended
Where: Crunchyroll | Amazon US
All reviews are based on real-life anime fandom. The titles here include some provided for review by Manga UK, some bought on disc and others streamed legally from Netflix and Crunchyroll.