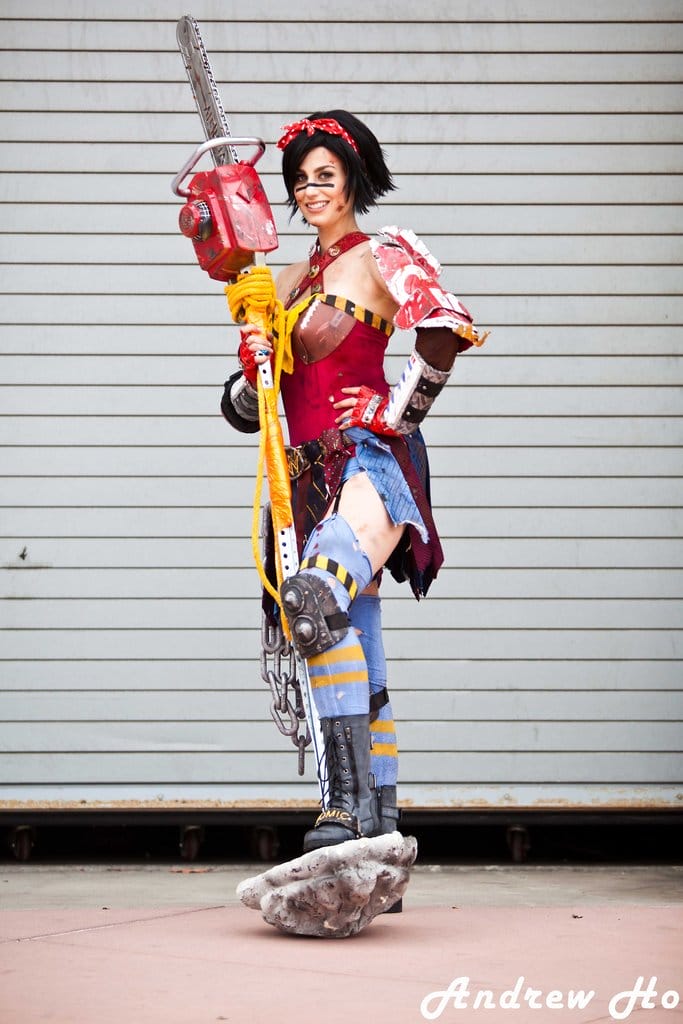 Atomic Wonder Woman is from DC's Infinite Crisis series. Yes, those are footballs for a bustier and ties for a skirt. Also; a chainsaw. Atomic Wonder Woman is a melee fighter who uses a chainsaw.
The cosplayer is Meagan Marie who built the entire costume in just a week.
Photographs by Andrew Ho, Adam Patrick Murray, and LJinto.
Keeping up with this year's Superhero Week? Don't forget the Superhero Week competition as liking a post could win you an Amazon voucher.
(Via Fashionably Geek)
This is a post from 2014's Superhero Week. If you want to check out other superhero-themed goodies then pop over to the Superhero Week collection page or visit a random superhero posted with this teleport link.