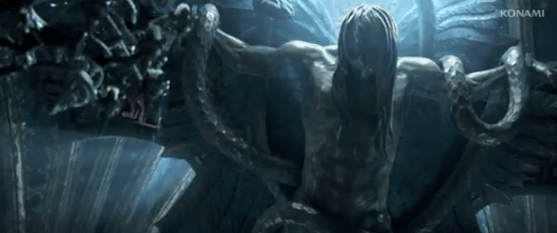 At E3 Konami took the wraps off three minute long teaser video for the next Castlevania game. The game is expected to be out for the PlayStation 3 and Xbox 360. There's no official note for Wii U or a release date.
The trailer video shows Gabriel Belmont showing just what an army of well equipped knights means to him.
The original Lords of Shadow had no public connection to the original Castlevania. For all sorts of reasons, no doubt really clever, Konami then slyly announced that Lords of Shadow was part of the Castlevania reboot.
The game isn't all combat and mashing people up with the Combat Cross there's a hefty amount of platforming and puzzle activity in it too.