It's not a cringy UK legacy fox hunt, but a cool Box Hunt as tech retailer readies £15,000 of treasure.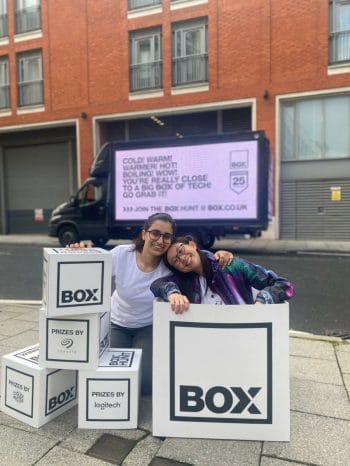 Specifically, more than £15k worth of tech will be hidden within two miles of the Bullring. That's central Birmingham.
Using its social media channel, Box will reveal clues from Sunday 20th. A random draw will assign £5K of goodies to three winners. 22 other winners will get a Box voucher.
Sound like a recipe for lots of bargain hunters and brave geeks tearing around Birmingham central? Perhaps, but Box has a history with this and 2022 will be the third time.
I imagine local retailers will have to deal with people charging in with questions like "What are the Box Hunt clues?" or "Do you know where the Box treasure is hidden?" but might well like the footfall.
I'd let you know if I have any clues or hints about where Box had hidden the hunt prizes. I do know prizes include laptops, TVs and PCs.
Mike Hart, Marketing and Content Manager at Box said:
We're excited to be bringing the Box Hunt to our home city of Birmingham as we gear up for Black Friday. This is the third outing for the Box Hunt and it is always terrific fun. We love watching as people race to the location the second it is revealed. We have some amazing prizes up for grabs, including tech from Samsung, LG, Acer, ASUS and SteelSeries plus many more.
And this year we're also pleased to have a pop-up outlet in a prime location in the Bullring, which will give people a great opportunity to see what is hot this year in the run-up to Christmas, as well testing out the equipment for a chance to win spot prizes. We'll have experts on hand to answer any questions and an opportunity to try some of the tech."
Shown in the photograph are two previous winners. It's unclear whether that clue truck in the background will be near the Bullring this year, but it's worth watching out for.
If you were hiding this much somewhere in central Brum, where would you hide the gear?
Links to social media accounts to watch, deals and perhaps more information can be found on the Box.co.uk site.
Quick Links
Let us know your thoughts in the comments below.