🐙Sponsored Post paid for by Geek Native. We may earn a commission on sales.
DC and The Rock's Black Adam is in cinemas now. I've not yet seen it and am debating whether the last day of my holiday should be sacrificed on the superhero blockbuster altar.
Zavvi has the exclusive on the DUST! Presents Black Adam – Crown of Sabbac and Shiruta Necklace. They're described as prop replicas rather than merch and will set you back £100.
There are only 1,000 units made for the whole world, and they won't go on sale until March 2023. However, Zavvi is taking pre-orders now, and I suspect these are one of those collector things that will set out.
As I'm yet to see the movie, I can't tell you if either item has a prominent role, but Zavvi's exclusives are full-sized and created from the digital assets supplied by Warner. Shiruta's necklace comes with a metal chain and a set in a presentation box.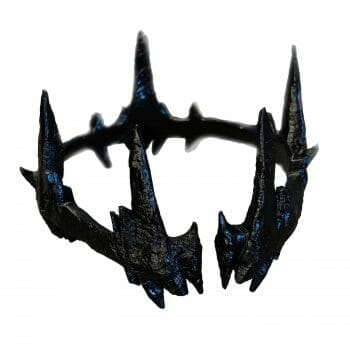 You'll get a certificate to confirm the limited edition status.
Quick Links
What do you think? Share your thoughts below in the comment section below.