The Only Good Indians and My Heart is a Chainsaw author Stephen Graham Jones has a new series out with IDW.
Earthdivers is out now and available from Amazon's comiXology and Kindle.
The year is 2112, and the apocalypse has arrived, with rivers receding, oceans rising, and civilisation withering.
Except for a group of outcast Indigenous survivors who discovered a time travel portal in a cave amid the desert and discovered where the world took a sudden turn for the worse: America, humanity has given up hope.
Convinced that rewriting history is the only way to save the planet, they send one of their own on a brutal one-way expedition back to 1492 to assassinate Christopher Columbus before he reaches the so-called New World. But bringing down a legend is no easy task, and his actions could have long-term consequences for his allies.
Davide Gianfelice is the artist on the historical/sci-fi slasher. Issue one, which is in full colour, is 36 pages long.
Earthdivers alternative covers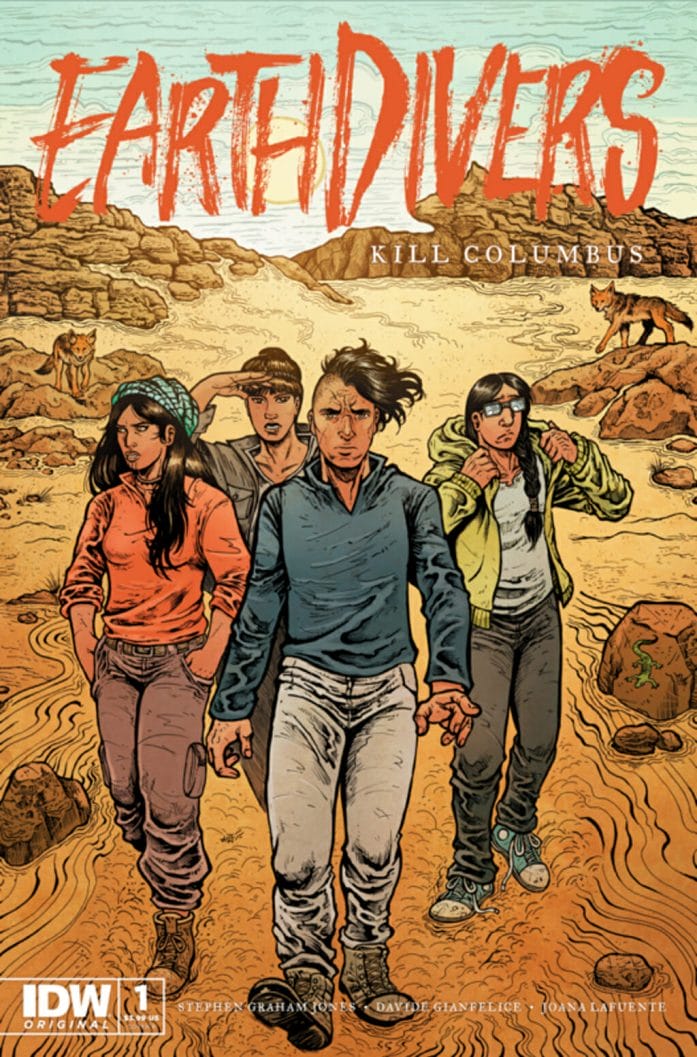 Quick Links
Scroll down to find the Geek Native community comment section.