Handiwork's Beowulf Age of Heroes has been a success. The RPG was designed to be played with just two people, one player and one person running it and adapts the 5e rules which are so widely known.
An ENnie award-nominated game, Beowulf casts the hero character as a figure from myth and story, assisted by followers, rather than equals. Together they form the party. Handiwork compiled their published Age of Heroes 5e adventures and, if the Kickstarter is successful (spoiler: the funding target was hit swiftly), will publish a hardback for them. You can see the latest total or find out more from the pitch page.
Trials of the Twin Seas for Beowulf: Age of Heroes is a hardback of six 5e adventures for duet play, which takes the book to at least 224-pages.
We know all the adventures have been written already, as we can buy them from DriveThruRPG. However, they've never been in print.
For free, we can also download that 2020 ENnie nominee Beowulf: The Hermit's Sanctuary.
With the dedicated Hero class and six subclasses, a host of feats, new rules of Followers, the Inspiration Pool, the portent, and a bestiary of Early-Medieval monsters, BEOWULF enables you to set sail for adventure!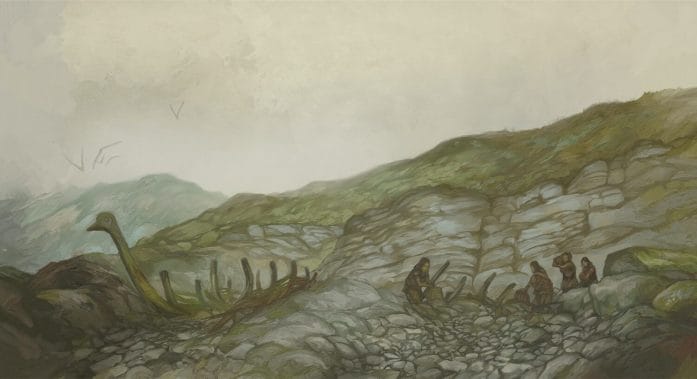 Backers who offer up £15 will get the Beowulf Twin Seas Digital Pack, special Discord access and the Twin Seas PDF.
If you need the core book, the £28 reward tier is attractive, as it adds to those rules.
Twin Seas gets a physical edition at £36, the whole PDF collection comes as the reward at £50 and then at £76, you get the core rules and The Trials of the Twin Seas book in both digital and physical.
There are higher reward tiers, with art books, STL files, actual minis, tokens, mats, dice and other goodies. Thankfully, there are also add-ons, so you don't need to go that high to get just that one shiny thing you want.
The estimated delivery for the duet project is in November.
Share your thoughts with the community by adding a comment to this post.