Epigoni is a tabletop RPG due to launch on Kickstarter. The game is described as a Mythpop RPG and you can sign up for the launch alert today.
What's Mythpop? Characters are unworthy scions of Incarnations of ideas, Legends and Deities, but they are also people with regular day-to-day lives. They must balance everyday challenges with a new dimension filled with feuding Myths that want to mould their heirs, the titular Epigoni, into Stereotypes.
Authors like Neil Gaiman, Alan Moore, Rick Riordan, and China Mieville are inspirations.
An English language site is already live to talk about the game, and Geek Native's kindly been given permission to share the 100-page Epigoni quickstart.
The quickstart shows an RPG where you can fight the Incarnation of the Eighties or get caught up in a gangland tussle between King Arthur and the Big Bad Wolf.
Epigoni art preview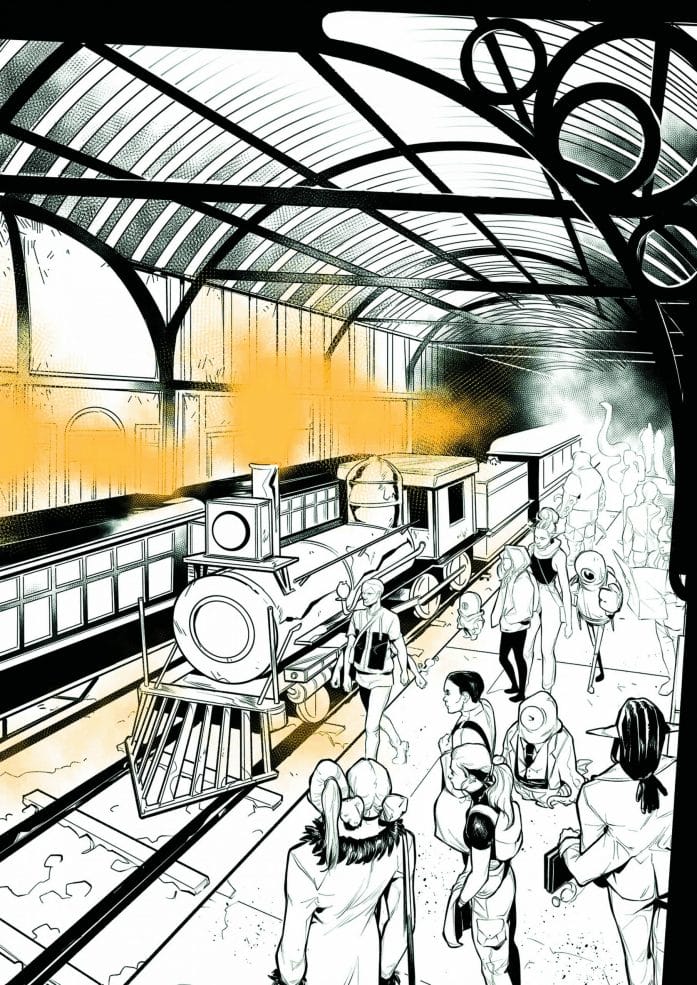 Quick Links
Rate any comments below thumbs up or thumbs down if you find any particularly helpful or agreeable.