The January 2022 figures from the streaming search engine put Ghostbusters: Afterlife in the unusual position of the most popular movie in the UK and the US.
It's unusual to see the two countries line up, and, indeed, the overlap in other top 10 positions isn't substantial.
Ghostbusters: Afterlife didn't get great views, although this blogger liked it. Perhaps it's a bit of a sleeper hit, insofar that it couldn't possibly live up to the hope and expectations of nostalgia but once removed from that shadow, it holds its own as a good adventure story.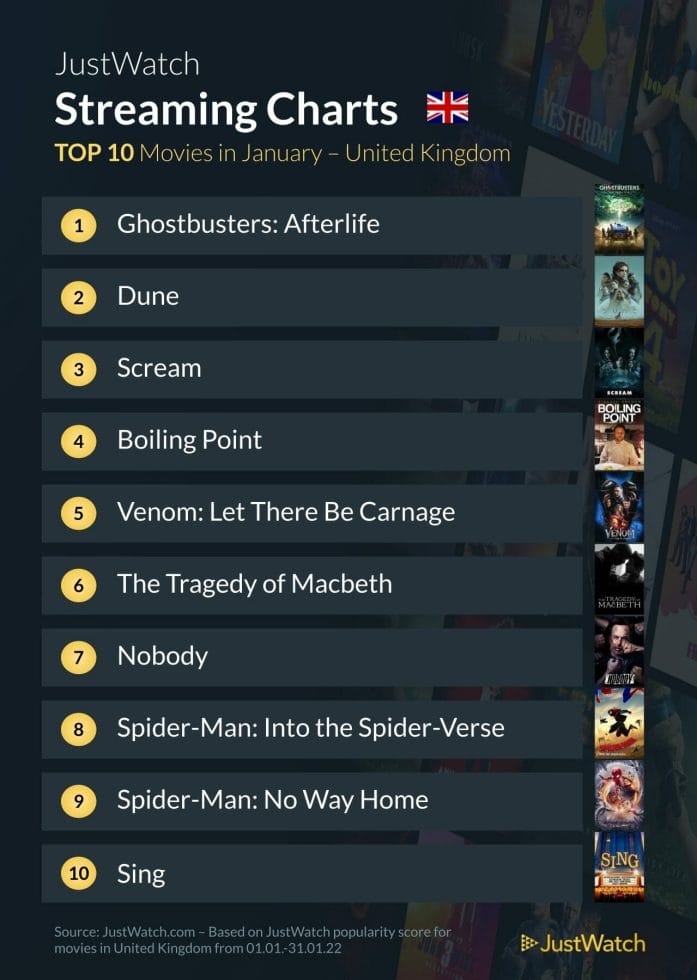 Yellowstone and Yelowjackets
Yellow things are doing well on TV. Yellowstone edges out Yellowjackets in the US, but not in the UK.
Visit the comment section below to share your thoughts.