It's unusual for a trailer to end with someone shouting, "Everything is a lie!".
It does make you wonder whether we're being deliberately misled. That's happened in trailers before, creating great surprises, so I won't tell for which shows.
There are English subs on this trailer, so make sure you hit the caption button.
The original of Kono Healer, Mendokusai is a manga delivered via the digital ComicWalker service. Oh, that's no disruptor to the manga scene; that's Kadokawa, who feels so dominant of late.
I can't find any English language manga for the series, not on Amazon or its Comixology, and perhaps that ComicWalker origin is why. You can still find it online, though.
The series features the patient knight Arvin, who isn't very good, and the dark elf Karla who is, in theory, the healer but is also good at annoying people.
D&D's Forgotten Realms fans can certainly imagine how a dark elf healer could be an awkward adventuring companion.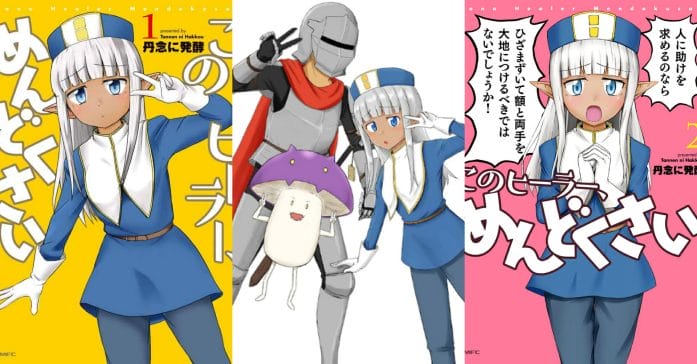 Via Crunchyroll.
Keep scrolling to discover what others think about this article.