JustWatch has released its December 2021 streaming charts for the UK and US.
As you would expect, there's a lot of Christmas viewing on the lists. Also as we've come to expect, the UK and the US are not mirrors of one another.
As it turns out, viewers in the US are more likely to be watching The Grinch than viewers in the UK. It was a battle between the animated The Grinch and Elf in both countries, with How the Grinch Stole Christmas and Spider-man, that Christmas classic, vying for the last medal spot on the podium.
JustWatch top movies in the US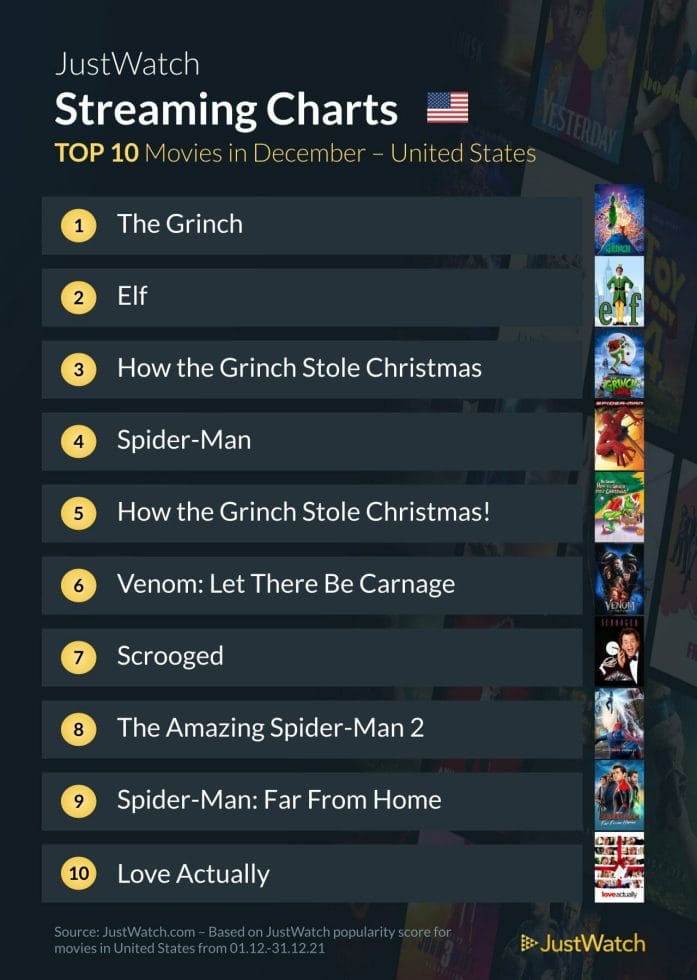 JustWatch top movies in the UK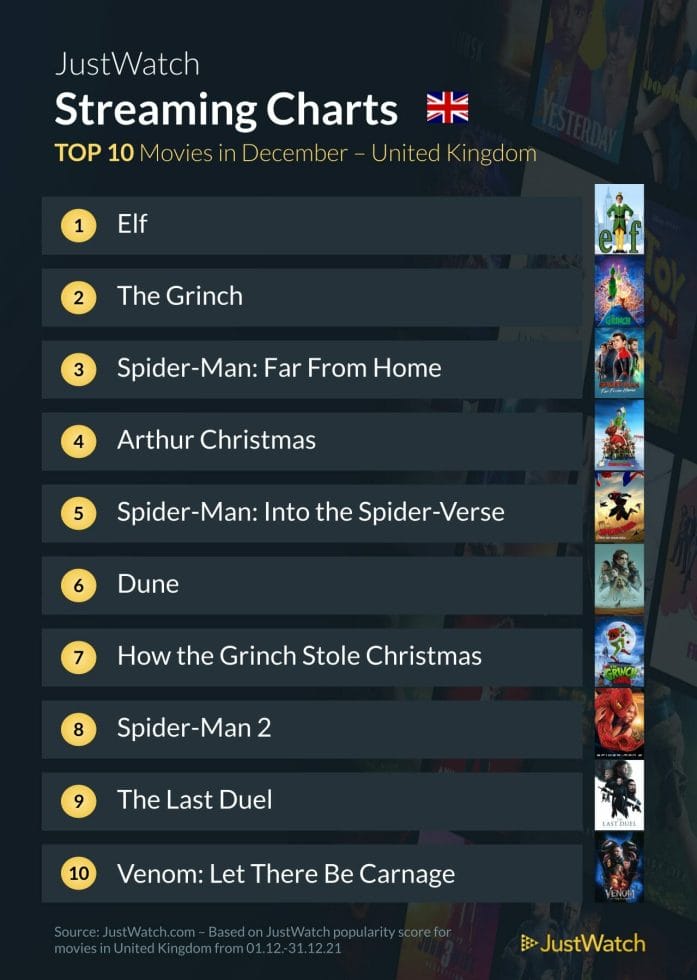 JustWatch is a streaming search engine, not a platform of its own and so the data here represents its calculation of what was popular on the main sites.
JustWatch top shows in the US
The TV show charts were even more different, but that's likely due to the even more significant differences in geographic rights and distribution of the smaller titles.
JustWatch top shows in the UK
Landscapers appears in both top five; 5th in the US and 1st in the UK. The Book of Boba Fett was released on the 29th of December and therefore done very well to make the top 10, in 10th, for both.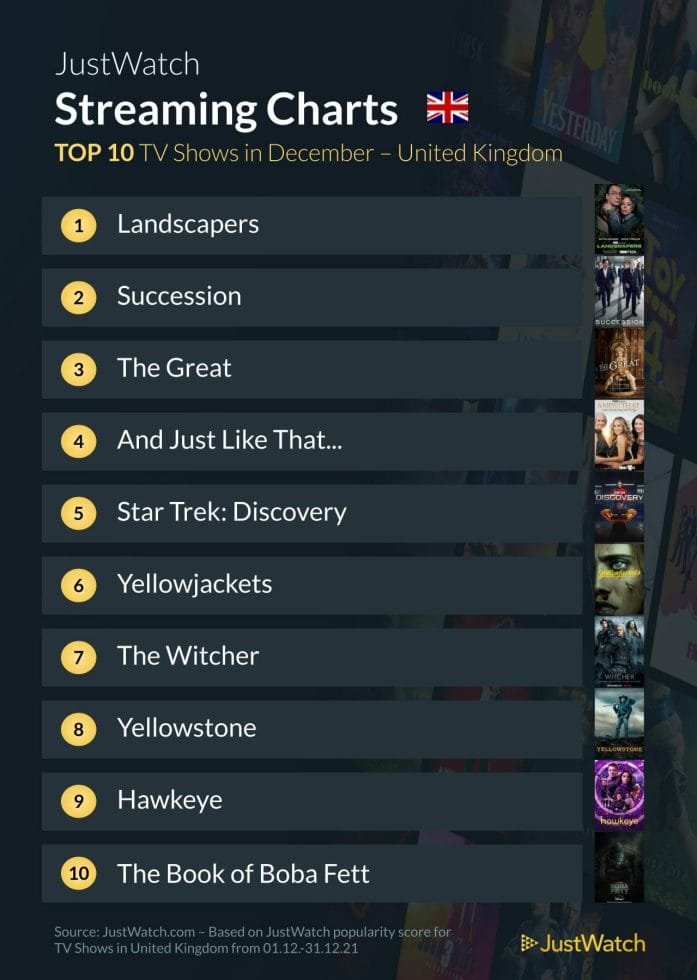 What do you think? Let us know in the comments below!