Redditor Deep-Fold trained an AI called ruDALL-E on official D&D monsters. The code for the project mainly comes from this shared workbook.
The goal of the project was to get more monsters. Deep-Fold showed the machine-learning algorithm what counted as official D&D monsters and let the system infer whatever it infers from that exposure. One of the debates around AI sometimes talked about during Chinese room debates is that while the outcome seems intelligent, we actually don't know the process taken to get there.
The output, however, has been successful in this case. We've more monsters, and they've been illustrated by the AI.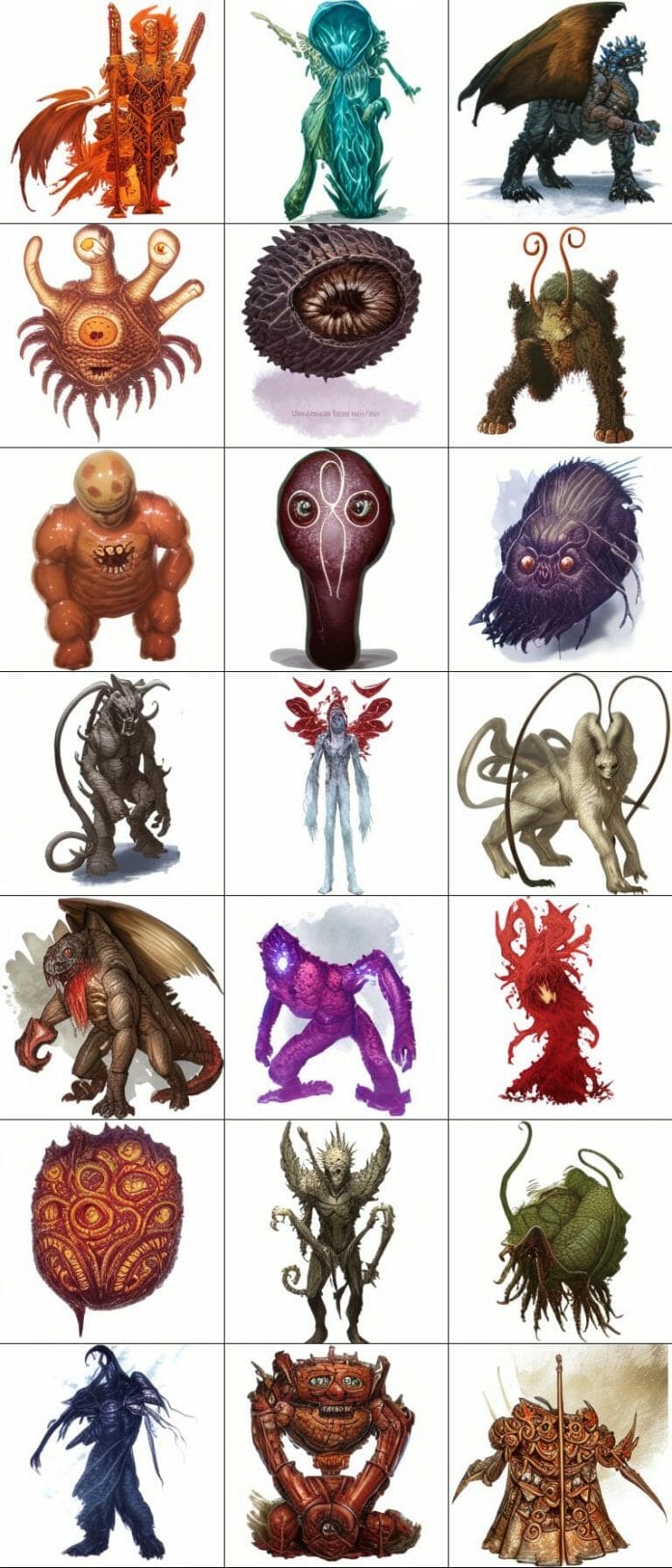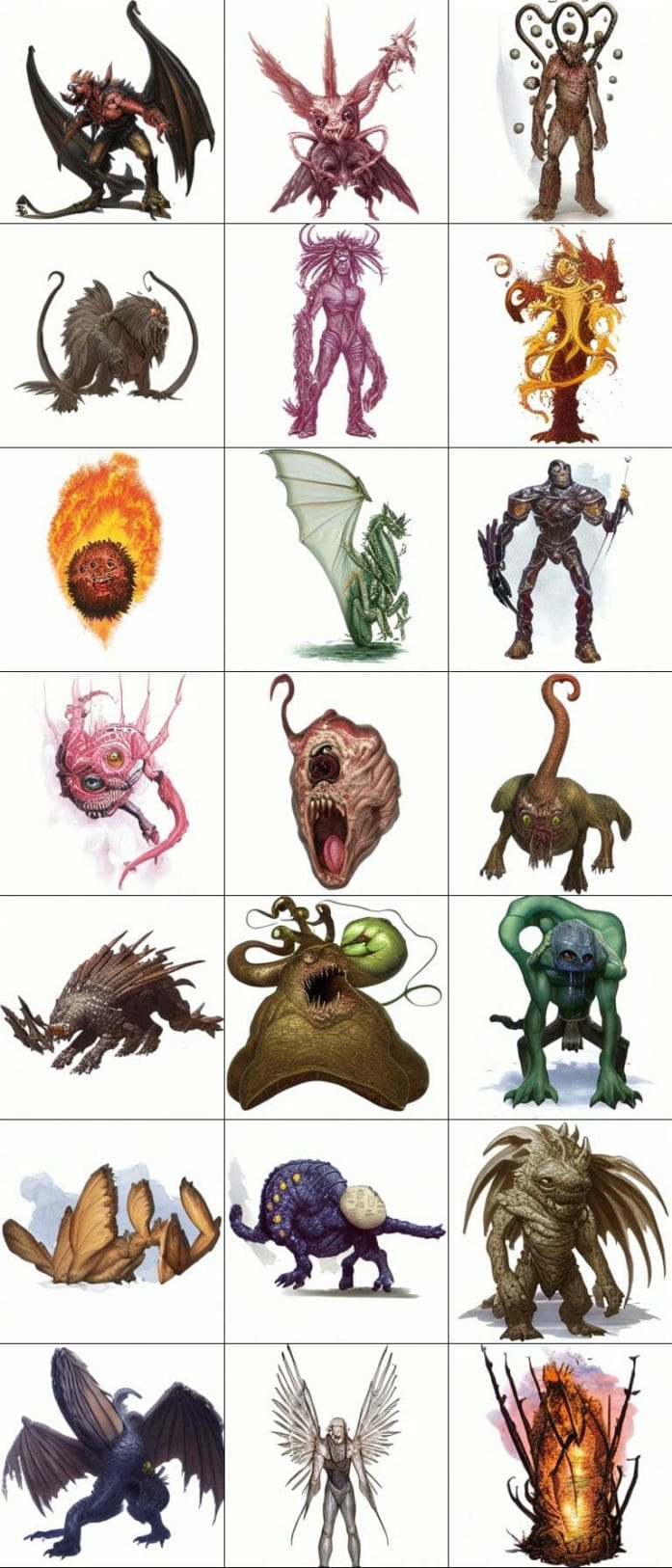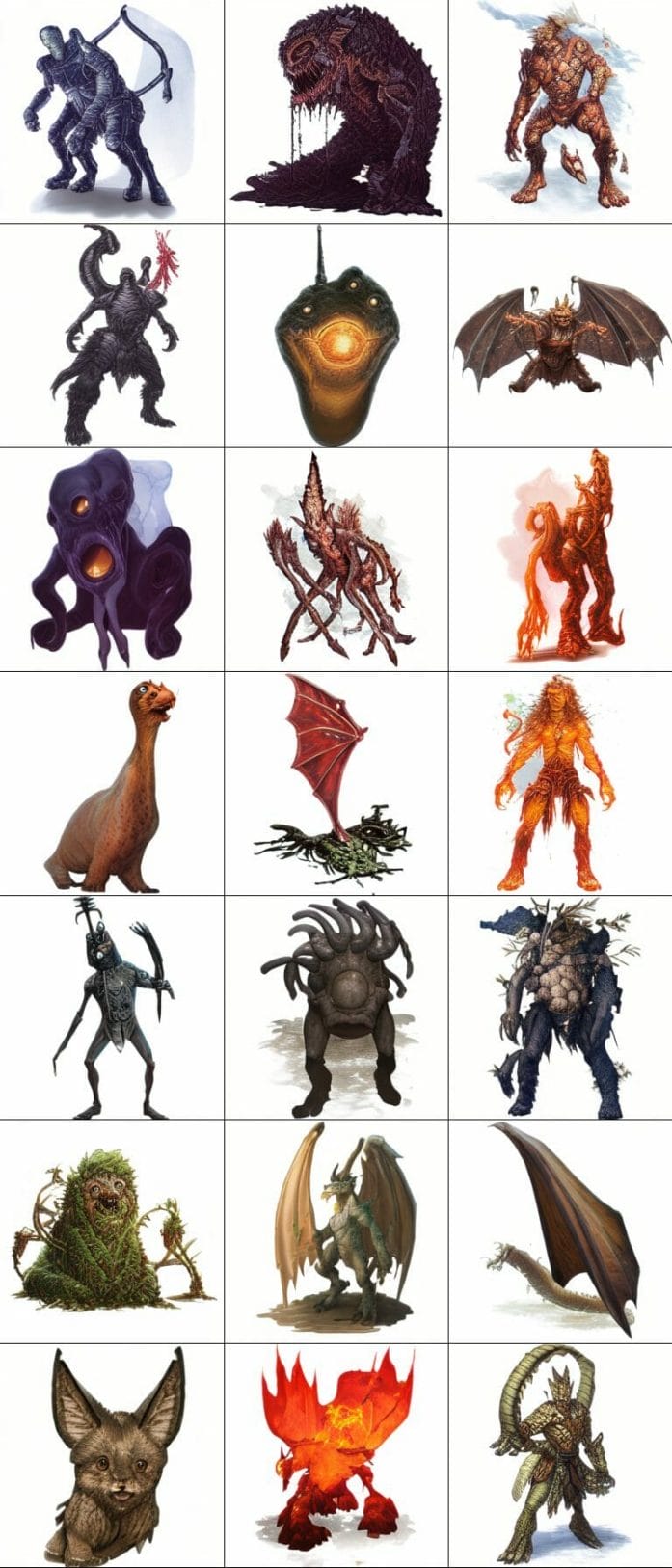 Via Imgur.
See any comments you like below? Give them a thumbs up in the rating system.