🐙Sponsored Post paid for by Geek Native. We may earn a commission on sales.
Sure, we might not need any more Funko Pops, but perhaps we want some?
I think these Iron Maiden Funkos, which are on pre-order at Entertainment Earth.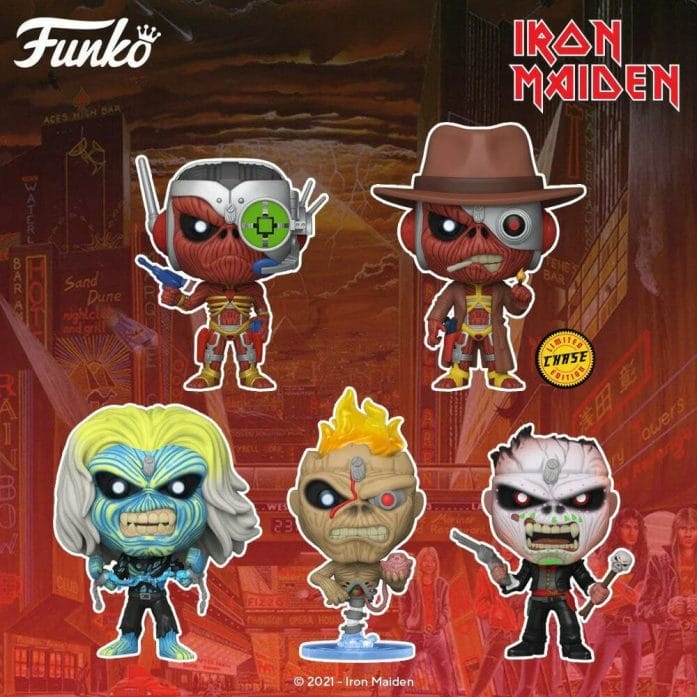 Yeah, there's the;
Edward T Head is over 40 years old and first appeared in the background of the Running Free cover and then fully in the 1980 "Iron Maiden" album.
Controversially, in the 1980s Sanctuary single cover, Eddie was seen brandishing a knife while standing over the body of the at-the-time British Prime Minister Margaret Thatcher. Thatcher is yet to get her own Pop.
Quick Links
Leave your own remarks on this in the comment area at the bottom of this page.