🐙Sponsored Post paid for by Geek Native. We may earn a commission on sales.
I've not tried the Charlotte, NC based Aegis Fox. The Etsy retailer specialises in body shapes that aren't mine. But that's okay. When I see it, I still know Viking-fantasy style armour, and I can imagine what it might be like to have armoured legs.
These leggings are made from polyester and spandex and have a stretchy waistband. The result is something suited for yoga and running, rather than LARPing.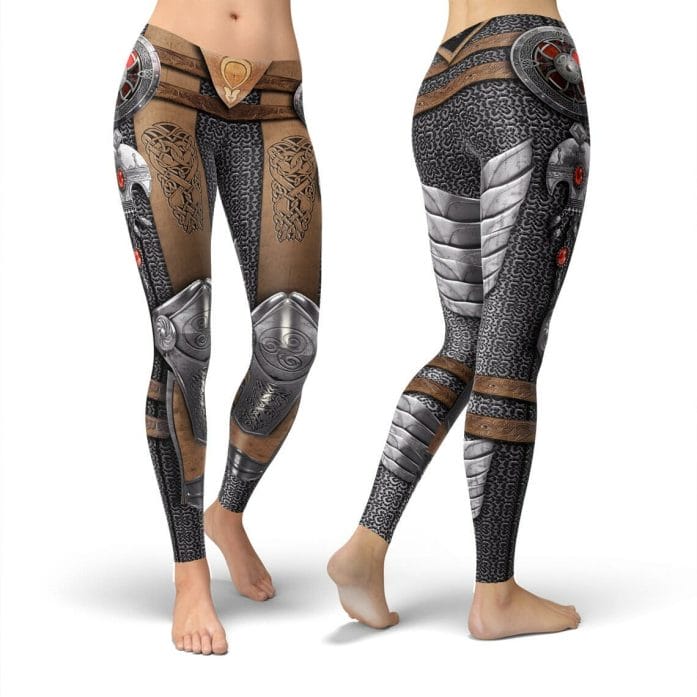 Aegis Fox has a star seller rating at Etsy, which means lots of happy customers, and in the case of the Vikings, there's nearly 150 reviews and an average of 5/5 stars.
As it happens, if yoga is what you want, then you can actively pick yoga as a style. You can also go for Capri leggings or shorts.
Yes, I know. These "Viking" leggings are more fantasy than historical. If you'd rather go all the way, then there are some exciting alternatives;
Quick Links
Comments on this article can be left in the box below.