Space Battleship Yamato 2205: The New Voyage Part II – Stasha is the second of two films in the Space Battleship Yamato 2205 line. This part will open on February 4th and immediately go to Blu-ray.
The same twin launch was used and worked for the first feature-length, Space Battleship Yamato 2205: Take Off.
The action picks up three years after the conflict with the White Comet Empire, and Kodai commands the battleship with a new crew.
Based on the 1979 TV series, some of the characters from that show's version have confirmed appearances in this one.
Accompanying this teaser, one solid with action is this striking poster from Kia Asamiya.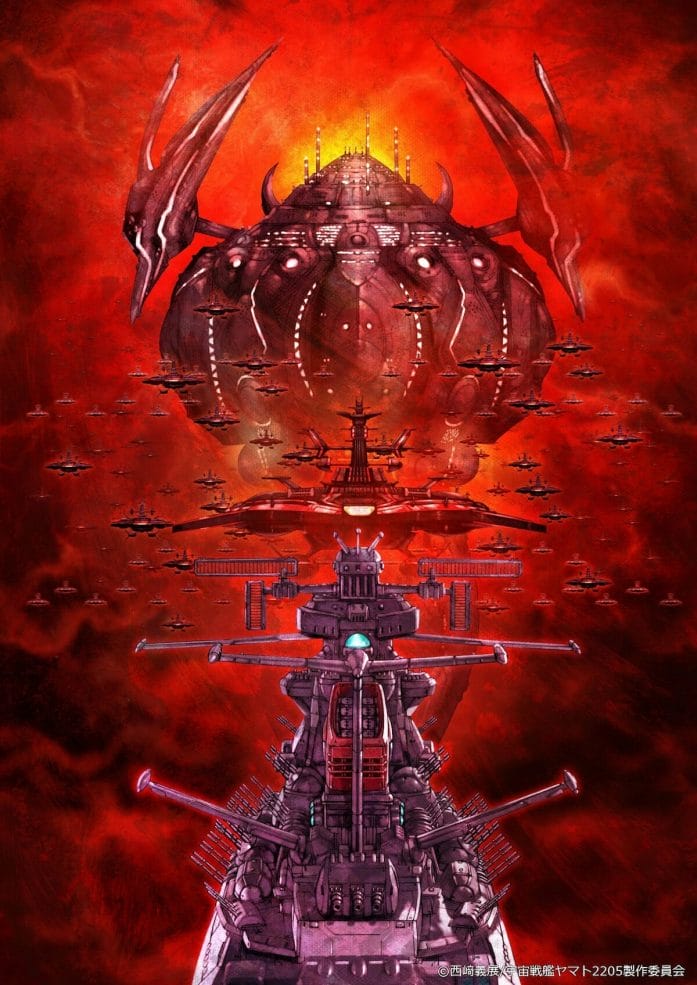 Via Anime News Network.
Take part in Geek Native's community by sharing a comment below.